Fembots Have Penetrated our Mainstream Culture
SVEDKA decides adults want hot bots
Fembots have been a curiosity for the mainstream since before we even knew what technology could make them real. Hajime Sorayama spent years creating sexy gynoids, and his patrons spent years paying him to do it. We've seen fembots pop up in films, video clips and novels, almost always playing the role of fatal seductress.
SVEDKA, a brand of Swedish vodka, tapped into that curiosity back in 2005 when they first created their SVEDKA_Grl advertising campaign.
For those who've not seen it, the SVEDKA campaign plays on our long-established views of the future. There is futuristic music, jilted, 'robotic' dance moves, a lot of metallic accessories and then SVEDKA_Grl, the shapely fembot SVEDKA have adopted as their mascot.
A spokesperson for the company said SVEDKA's original premise for the campaign was the idea of adult entertainment (not porn)—that is, all things pertaining to the fun of adulthood, whether that be drinking, dining, dancing, nightlife or shopping. They then took that concept and projected it into the future.
"Since no one owns the future, all things are possible for the SVEDKA brand. In 2033 there's a female president, a 100% divorce rate, interplanetary dating is all the rage and SVEDKA is the number one vodka."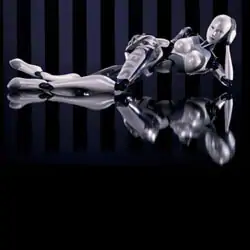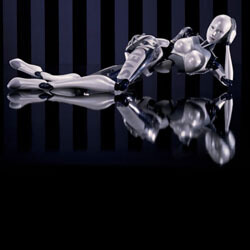 To birth SVEDKA_Grl, SVEDKA brought in a creative dream team consisting of avant garde artist Charlie White (who worked alongside Ad Agency Amalgamated) and special effects guru Stan Winston (known for his magic on The Terminator, Edward Scissorhands).
The advertisements touch on controversial topics like stem cell research and homosexuality, but the futuristic context and presentation disarms them somewhat, allowing them to fall short of potentially offensive or off-putting.
It's interesting that SVEDKA decided a sexy fembot would be the most effective way to get the attention of adults, but the ensuing Internet attention suggests it was a worthwhile tactic.
Would you buy SVEDKA_Grl a drink?
Image source: The Intoxicologist Is In