Haptic Hugs and Virtual Reality: Teslasuit Lets You Embrace Your Lover from Across the Globe
Stay in touch like never before.
The Teslasuit (no relation with Tesla Motors) is the latest addition to an exciting range of haptic technologies literally bringing peoples' bodies into the digital age.
Future of Sex covered the possibility of a "hugging shirt" back in 2012. Now, thanks to Tesla Studios, it may have become a reality.
World's 'first' haptic VR hug
On October 14, Sarah Cox, a presenter for Watch TV, received the world's first hug using virtual reality and tactile feedback, claimed Tesla Studios.
She was wearing a prototype model of the Teslasuit, which creators describe as, a "smart textile" that works as a motion sensor and sensory applicator. This means that the suit can record its wearer's temperature and movements in three-dimensional space, and deliver sensations to different parts of the body.
In a Medium post that's since been taken down, a gif of Cox showed her feeling the embrace of a man while she watched him hug the air on the other side of the room.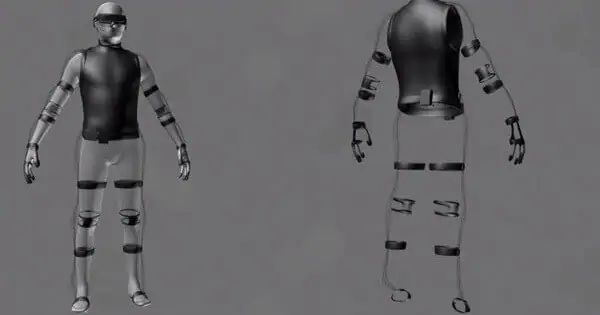 The virtual hug was delivered with three devices working in tandem: The Teslasuit, an Xbox Kinect motion sensor, and an Oculus Rift headset.
As the hugger raised his arms and closed them around empty space, his movements were detected by sensors and sent to Cox's Teslasuit. The suit picked up the sensation of being hugged and applied it to her body.
She also saw the hugging man in front of her through her Oculus headset, although he was actually standing on the other side of the room.
The Teslasuit
According to Geek Snack, the suit is machine washable and fitted with thousands of nodes that can send tiny electromagnetic pulses into the skin. Nerves will receive these pulses as physical stimuli. Sensations like a warm breeze, water submersion, human touch, or the localized impact of a bullet are all sensations that the Teslasuit purports to simulate.
The Teslasuit is completely wireless. It comes with a "T-Belt", which acts as the control center for all its operations. The suit itself is broken up into gloves, a vest, and trousers, each of which communicates with the T-Belt, which sends its data to the corresponding device via Bluetooth.
The Teslasuit currently claims compatibility with VR headsets, including Oculus, Google Glass, and META Space Glasses, as well as with PSP, Xbox, PC, and smartphones.
Sexual applications
At Future of Sex, we've covered a lot of teledildonic devices. Their sexual possibilities are more self-explanatory as they are engineered to deliver genital stimulation over long distances. It's a pre-defined process that presumes desire.
In contrast to this, the Teslasuit offers the possibility of complete, remote embodiment. The potential for sexual immersion between two bodies is almost infinite and far more sensual.
Sex, which for some may be defined as vaginal penetration by a penis, is absolutely not that for others. But for almost everyone, sex requires people's bodies to physically interact.
A pair of the haptic body suits working in tandem could be used to simulate all sorts of spooning, stroking, and canoodling between two people at a distance.
The famous boyfriend/girlfriend pillow could be replaced by a real-life partner wearing a Teslasuit.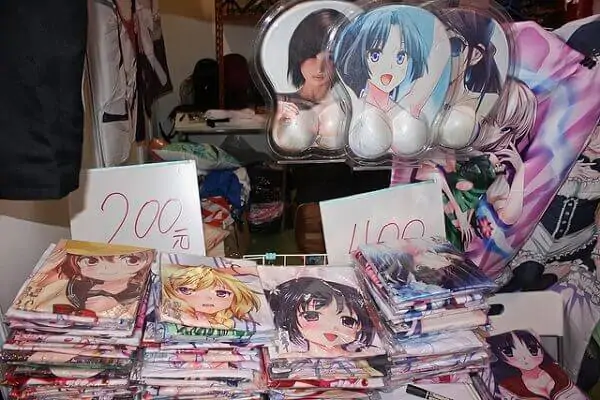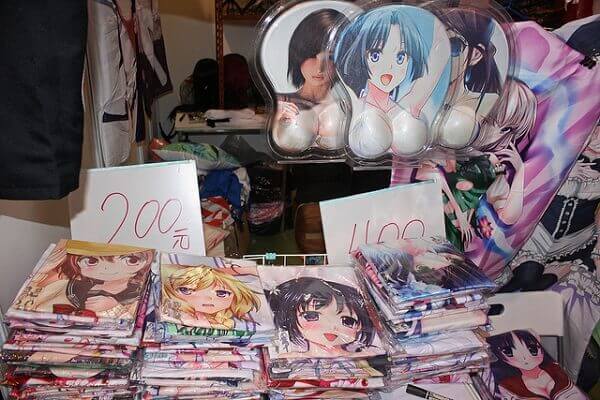 The technology behind the suit could also one day simulate what it feels like to have your favorite film star pressing against you. Or it could even simulate how it feels to have a whole cast of fantasy bodies crawling over your own.
The total package
It's not much of a leap to imagine compatibility between a Teslasuit and a genital-focused teledildonic device. So those who see genital interaction as indispensable to sex need not despair.
Remote sex work could also be greatly extended with the Teslasuit. It could allow for the complete feeling of having a sexual partner with you, without any of the associated dangers and inconveniences that traditionally come with being, or hiring, a sex worker.
Users might go online, chat with a sex worker via webcam, agree on terms, and then synchronize their Teslasuits for a completely tactile sexual experience—all the while being thousands of miles away.
Somewhere between these ideas of Hollywood actors and sex workers lies pornography.
Lisa Ann, among the best-known adult actresses, was scheduled to perform a live and interactive sex show scheduled for October 21. The show, which was "postponed until further notice," was to be the first of its kind. Spectators the world over were going to have the opportunity to genitally feel Lisa Ann through their Kiiroo Onyx sex teledildonic sleeves.
Unfortunately, the Lisa Ann Live show will be postponed until further notice ?. We're sorry, & we'll keep you posted pic.twitter.com/5pveRdBMnj

— KIIROO (@Kiiroo) October 20, 2015
Shows like this one could very well be felt, not just by fans penises, but their entire bodies if the Teslasuit was integrated into a live show such as this one. Adult entertainment may no longer be a lone, voyeuristic activity of a person behind a computer. It could become a fully immersive and participatory event.
Image sources: Tesla Studios DevTeam, istolethetv