Review: Next Year's Best Virtual Reality Devices
We're on the brink of a long-awaited virtual sex world.
Over the last couple of years, virtual reality (VR) headsets have made some impressive technical strides. Many of us grew up with VR dreams, and while soon we may see them realized, for most of us they are still just out of reach.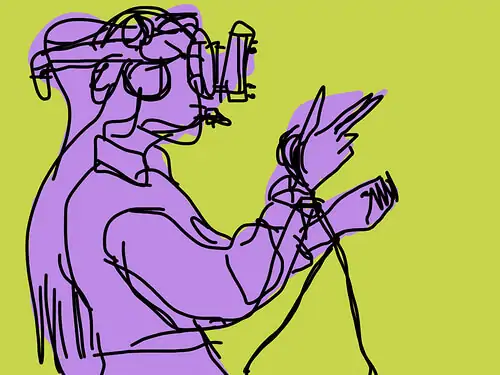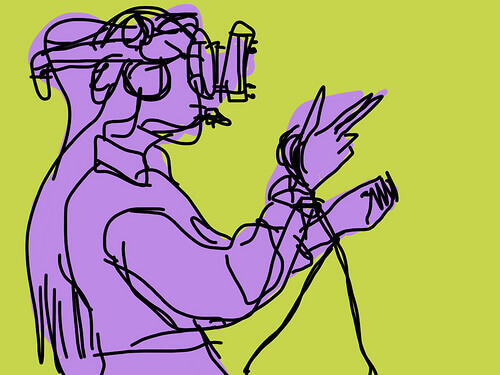 Most of the buzz around VR concerns gaming, however, pioneering designers and startups are also pushing boundaries in the field of realistic virtual sex.
Multiplayer online sex games such as 3DXChat [NSFW] have combined innovations in haptics and sophisticated motion capture animation to simulate an entire world of virtual adult entertainment.
Advancements in hardware, graphics, and processing power are all allowing for more lifelike virtual experiences. Yet these products remain niche and beyond the access of most consumers.
Acclaimed cyberpunk novelist William Gibson once famously observed "the future is already here—it's just not evenly distributed."
This could all be about to change as early as next year.
With Sony, Samsung, and Oculus VR all announcing release dates for next year, it seems like immersive VR is set to explode. We're nearing a point where interactive virtual sex might become indistinguishable from face-to-face encounters.
With that in mind we took a look at all three devices:
Oculus Rift
The biggest name dominating the conversation is the Oculus Rift VR headset.
Launching only two short years ago, Oculus VR helped revive the waning interest of the industry. This head start on the competition means the Rift will most likely be the first released.
But don't get too excited.
Despite shipping over 100,000 headsets, the only models available are second-generation development kits (DK2). Unfortunately, while the first shipment of the DK2 is already in the hands of developers, the consumer version won't be in stores until at least 2015.
Oculus VR has been tight-lipped about a launch date, though it has let slip a variety of exciting details about the upcoming release. Last week at Gamescom 2014, Oculus VR CEO Palmer Luckey confirmed to Eurogamer that the consumer version of the Rift will eventually have a retail price between $200 and $400.
Although the hardware specifications have  been finalized, Luckey kept things vague, saying "The consumer version is significantly improved. The jump from DK1 to DK2 is similar to the jump from DK2 to CD1 [the consumer version]."
Discussing the technical specs further, he announced a significant jump in the refresh rate from 75Hz to 90Hz. This increase will allow for a smoother onscreen experience and help reduce eye strain. The consumer version will also feature a higher resolution than the DK2's 1080p, though Luckey refrained from providing a definitive number.
The delayed 2015 release is meant to give the new Oculus Rift a truly monster debut.
Luckey reassured Eurogamer, "At launch we don't just want to have a token five, six, or seven launch titles like a lot of consoles. You have to have a lot of stuff coming out the door at launch. So I guess to those people who are waiting: keep waiting and it will be worth the wait."
PlayStation Project Morpheus
When Facebook acquired Oculus VR for $2 billion in March this year, many expressed alarm at what this meant for the future of the Rift. Aside from concerns about the Rift's priority being shifted away from gaming, its potential as a virtual sex simulator may be in jeopardy, too.
Facebook bans adult content, prompting fears that the same policy might be extended to Oculus VR.
However, gamers and immersive adult entertainment enthusiasts can relax. If our worst fears come to pass, then there's another major player looking to crack the VR market: PlayStation's Project Morpheus.
Despite lacking the Rift's long-term development process and ongoing public presence, Project Morpheus is shaping up to be its main competitor.
Sony is still refining the design, though Hallels recently revealed a few details after speaking to Shuhei Yoshida, president of Sony Worldwide Studios. Compatible with the PlayStation 4 and Vita, Project Morpheus will include stereoscopic 3D, a high field of view, and six degrees of freedom head tracking.
Like the Rift the price point is also going to stay relatively low, with Yoshida claiming the device will be affordable to consumers. Sony has also announced two new games will be receiving Project Morpheus support. The physics-based puzzle game Q.U.B.E. 2 and WWII simulator War Thunder are both going to be playable in stereoscopic 3D.
Samsung Gear VR Innovator Edition
Samsung has just debuted a beta version of the Gear VR Innovator Edition, an add-on device that turns the newly released Galaxy Note 4 smartphone into an immersive virtual reality headset. Like the currently available Oculus Rift Development Kit, this early access version of the Gear VR is designed to appeal to developers, content creators, and hard-core enthusiasts.
Powered by Oculus VR-developed firmware, the Gear VR will make use of the Note 4's Quad HD low-persistence 5.7 inch 1440p AMOLED screen as its display. This will provide a mind-blowing resolution of 2560 x 1440. The Note 4's fast processor and powerful screen also allows for the rapid sensor feedback necessary to avoid causing motion sickness in players.
The technical specs are impressive, but the strength of the Gear VR lies in its accessibility and ease of use.
Making use of an outside touchpad and the smartphone's rear camera, users can toggle between virtual environments and the real world without ever having to remove their headset.
The new edition also comes with four Oculus VR developed applications: Oculus Home, Oculus Cinema, Oculus 360 Videos, and Oculus 360 Photos.
The Future
Yahoo! has recently reported that Airbus is working on a VR isolation helmet for long flights, and companies such as Microsoft are also rumored to be producing their own headset.
It seems clear that daily life is going to become increasingly virtual.
While this nascent technology is presently geared toward gaming, its impact can extend far further. Breakthroughs in haptic motion feedback mean soon virtual sex will both look and feel realistic.
From interactive education in classrooms to augmented reality apps, and sex simulators, VR can offer exciting new ways to experience the world.
Which virtual reality headset do you think will come out on top?
Image source: Topher McCulloch