BaDoinkVR Offers Sex Therapy in 8-Part VR Porn Series
Teledildonics, adult stars, special exercises, plus virtual reality for sexual health.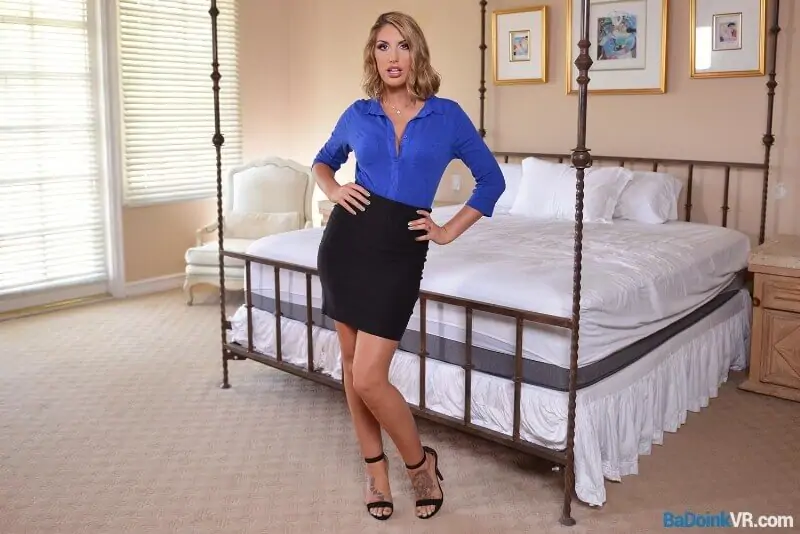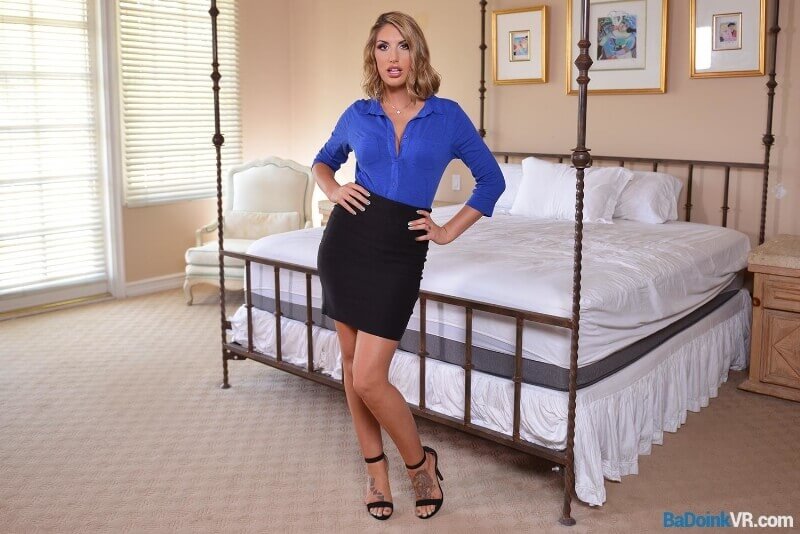 Recently someone here at Future of Sex—OK, it was me—wrote a piece about how developers are using games as an innovative approach to sexual education. Toward the end of "Ready to Play? VR, Gaming and New Vistas for Sexual Education," there was some speculation on virtual reality: about how, in a few very short years, it will be used as a therapeutic tool for those wanting to improve their sex lives.
Always striving to be as accurate as possible, I'm offering an apology: my conclusion was wildly inaccurate. What I should have written is that VR for sex therapy isn't coming in a few years but, instead, a few days.
Welcome to Virtual Sexology
A project backed by the popular virtual reality porn site, BaDoinkVR [NSFW], Virtual Sexology is a "self-help program … that dovetails adult entertainment and sex education."
With Marriage & Family Therapist Hernando Chaves (MFT, DHS) as its resident sexuality expert, Virtual Sexology currently offers an eight-part initial program—with more content no doubt in the works.
Just like being there
For example, the Virtual Sexology site makes a point—along with featuring AVN-award-winning adult entertainers August Ames and Tommy Gunn—that its program offers exercises such as "Kegel strengthening, breathing exercises, squeeze technique, prolonged orgasms."
Sex education on the web is nothing new, and there are more than likely many more VR sex ed sites in the works. What's intriguing about this take on the subject, though, is how BaDoinkVR appears to be striving for not just the immersion and novelty, of VR, but also some real, practical therapeutic guidance.
Teledildonics support
Virtual reality, adult entertainment talent, a certified sexologist, sexual health exercises—and one more stimulating feature.
You've more than likely already guessed it from the subhead above. But it's still pretty interesting that Virtual Sexology, on top of all those other offerings, also supports Kiiroo's interactive male sex sleeve, the Onyx. This means that not only can Virtual Sexology users seem like they are in the VR scene, but that they can, if they have the right hardware, actually feel like they are there as well.
Looking forward
If there's a lesson to be learned by BaDoinkVR's Virtual Sexology, it's not just that adult entertainment companies are taking virtual reality and teledildonics seriously. They're also placing an emphasis on the importance, and profitability, of sexual education for their customers.
Of course, the other important thing to take away is that certain writers—meaning me—should remember that sometimes the future isn't right around the corner: that it's often right here, right now.
Image Source: BaDoinkVR