Protest Zoom's Anti-Sex Stance with Fetish Backdrops from Kink.com
Show off your sexier side with these BDSM backgrounds.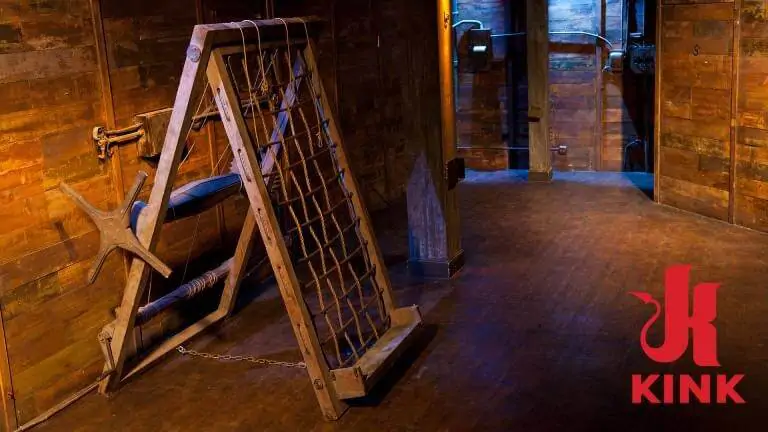 From essential workers putting their lives at risk to volunteers crafting masks for frontline workers, the COVID-19 pandemic often seems to bring out the best in people.
Both big and small companies have also answered the call and taken sometimes exceptional steps to help us get through the crisis.
This makes the recent news that Zoom is banning virtual sex and taking steps to block anything considered "obscene or indecent" all the more upsetting.
This clear targeting of people who use the virtual conferencing service as to erotically connect with other people—as well as put on and take part in virtual orgies—won't go down without a fight.
And one of the largest adult fetish sites has a new way to do just that: letting you add one of its new kinky backdrops to your next Zoom conference call.
'Sex built the live streaming, cam-to-cam business—'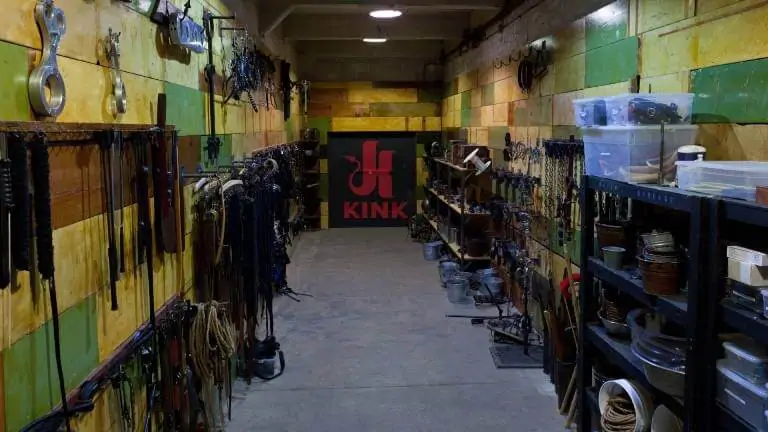 Kink [NSFW], which advertises itself as "dominating porn for 20 years," offers more of a dozen of its fetish scene backgrounds to help liven up what otherwise might be dull Zoom meetings.
As CEO Alison Boden put it in the press release, "Now that our shelter-in-place order has been extended, we want to help everyone have a little kinky fun."
But now, with the advent of Zoom's new policy of kicking off adult content, Kink has turned these backgrounds into more of a statement against this needlessly puritanical policy.
We asked Kink's Mike Stabile about Zoom's new stance and the timely release of these new backgrounds and his answer couldn't be clearer:
It's part of our mission, as a company, and a community, to thumb our nose a bit at parochialism. Sex built the live streaming, cam-to-cam business, so it's a bit much to hear that they now plan to patrol it for indecency.
A Victorian drawing-room, a wrestling ring, and more…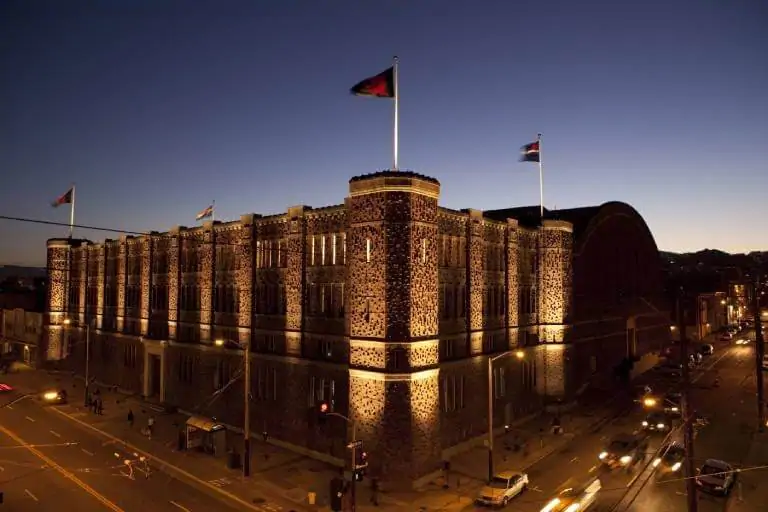 While not sexually explicit, though definitely erotically alluring, the backgrounds are all taken from already existing sets at Kink's San Francisco location in their famous Mission District Armory building.
With them, your next Zoom meeting can look like you're sitting in anything from, as they also put it in their press release, their "Hogtied room, the Upper Floor's Victorian noir drawing-room, the Ultimate Surrender wrestling ring, the dank abattoir, the padded cell, bondage wall, basement cages and a bank of urinals."
Okay, that last one might be a tad provocative to use for your next call with your parents, but the others are certainly very safe for work—and relatives.
Speak out against Zoom's intolerance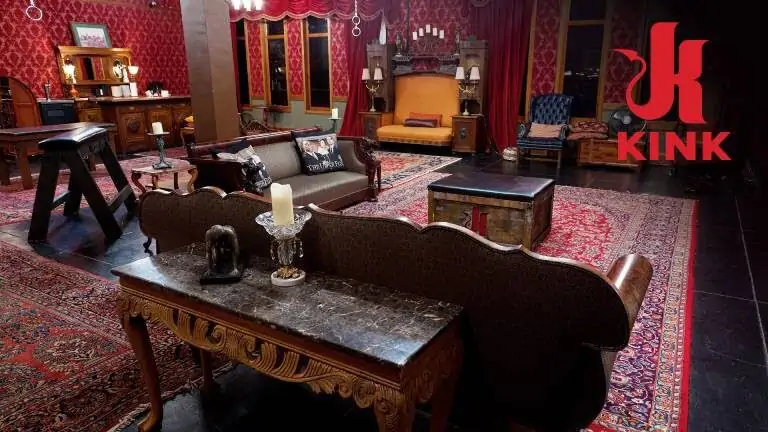 Beyond being entertaining, these new backgrounds touch on an extremely serious subject: that by taking this backward approach to how people might be using their service, Zoom will be negatively affecting many people's ability to cope with the anxiety around the current pandemic.
Which begs the question: why?  It's not like holding a virtual orgy or being a nice method for lovers to stare intimate, as well as erotic, times together is something anyone not invited to participate in would notice.
Besides, Zoom arguably has much more pressing concerns they should be occupying their over, like their major problems with making their platform secure.
Let's face it, this new policy feels much more like they're simply uncomfortable with the idea of their virtual conference service being used for anything even remotely sexual.
We can only hope that, in light of how individuals, as well as businesses, need to be conscientious and supportive of whatever helps us all get through these frightening times, Zoom eventually will come to its corporate senses and drops this unnecessary new stance.
But until then all of us who use their technology, or just feel that this unjustifiable policing of how many manage their pandemic-induced isolation and loneliness, need to speak up.
Whether it's by using one of these new Kink backgrounds to make a statement or contacting Zoom directly we need to tell them that they need to become a solution to what's happening and not a company needlessly making things worse.
Image sources: Kink