Does VR Porn Have Mental Health Benefits?
Unleash your pleasure, enhance your well-being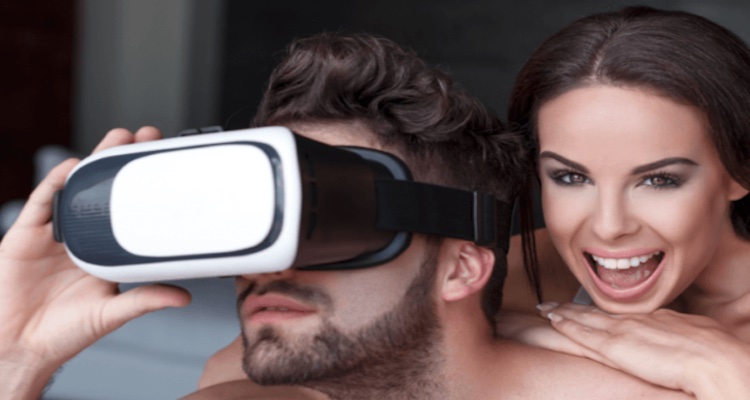 When people think of adult entertainment, mental health rarely comes to mind. Consumers watch adult entertainment for endless reasons but only a few realize it's truly amazing benefits. A lot can be said about the modern adult entertainment industry. One thing is for sure, the industry is stronger and bigger than ever before. More adults are involved with adult entertainment than ever before. The article focuses specifically on how VR porn impacts mental health. 
Improved Sleep
Considering how intimacy puts you to sleep almost immediately afterward, it becomes even more obvious that free VR porn has the same effect. Ask anyone who has had an intimate experience before bedtime. They will swear it enhanced their sleep ability.
A 15-minute virtual reality adult entertainment experience is all you need to doze off immediately afterward. To induce sleep, it is best to stick with quickies, instead of long, drawn-out escapades.
Reduced Anxiety
Millions of people suffer from mild anxiety. Fortunately, the symptom is not intense enough to alter their ability to perform at work. Virtual reality adult entertainment may decrease anxiety in a mild form. It is important to note, an explicit flick will not improve everyone's anxiety. However, it sure could not hurt to put it to the test.
Some people describe their virtual reality adult entertainment experience as relaxing. There is no doubt that a few will disagree. As VR is being incorporated into new applications, experts are starting to research its potential benefits. Hopefully, more research will be applied to the impact of virtual reality adult entertainment on mental health.
Boosts Energy
Again, every consumer will not have a boost of energy following an intimate experience with virtual reality adult entertainment. It is possible that it could work as well or better than pre-workouts. Again, this will not agree with everyone but if the impact is only minor, people could benefit greatly.
An organism or climax encourages the brain to release endorphins. People have known for what seems like forever that hormones have physiological effects. Whether it is a quick ejaculation or other form of adult entertainment experience, there is a possibility the release of endorphins could enhance your energy level.
Take note, there is no true research that supports sex enhances athletic performance. It could very well have the opposite effect on many professional athletes.
Better Mood
Everyone gets grouchy from time to time. Fortunately for most people, the grouchiness does not stick around too long. A virtual reality adult entertainment flick will have no impact on the mood of a naturally grumpy individual. For those who experience the occasional foul mood, it could do wonders for your mood.
As mentioned above, an orgasm entices the central nervous system to release endorphins, more specifically, feel-good hormones. Imagine what this could do for your mood.
The next time, you feel a bit of grouchiness coming on, flip on a virtual reality adult entertainment flick. Who knows, it could be the mood improvement key that you have been looking for.
Improved Concentration
People have reported poor concentration due to lack of sex. Singles tend to have more problems in this field than couples. Of course, there always comes a time when one partner will have no interest in sex while the other is ready and raring to go.
Most people are open to their partners watching virtual reality adult entertainment. It is not a form of cheating, at least, this is the best way to look at it. It is vital for couples to monitor their virtual reality adult entertainment intake. Too much of a good thing could go array.
Virtual reality adult entertainment targets all genres. So, there is something for everyone, regardless if they are single, married, or in a relationship. College students should definitely take advantage of adult flicks utilizing virtual reality, especially during finals.
Takes Mind Off Bad Things
Everyone has problems, whether it be something as minor as a higher-than-normal electricity bill or much bigger like a medical emergency. While virtual adult entertainment will do nothing to divert your attention away from major problems, it can work wonders for minor issues.
It cannot be stressed enough, the importance of not focusing on your issues for too long. No, they will not go away but it can improve your mentality to put them aside for a while.