What to Know About 3D-Printed Sex Toys
They're more dangerous than you might think.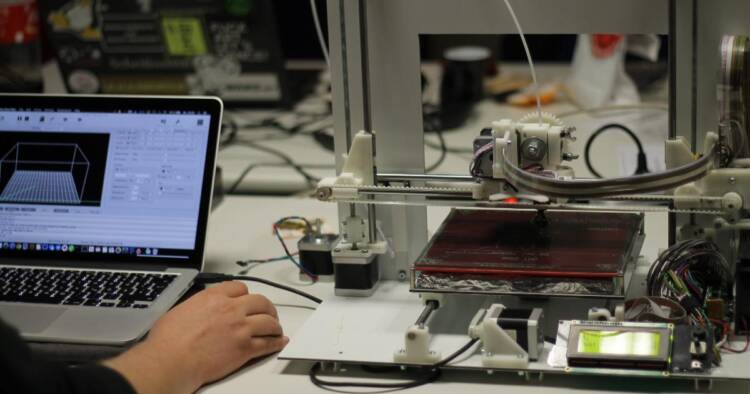 Let's look at today's take on combining 3D printing with sex, and its potential to one day turn your wildest erotic fantasies into practical sex tech reality.
Making things has never been easier
Like drones, virtual reality, and home automation, 3D printers have become commercially available in the blink of an eye.
And now people are using it to create a universe of things the technology's inventors probably never dreamed of.
Including, of course, sexual things. Websites like Cults3D and Makerlove have entire sections dedicated to user-made sex tech designs that can be downloaded and printed.
The danger of 3D-printed sex toys
It's important to note, however, that 3D-printed sexual objects aren't safe to use (yet).
At the moment, there are two ways to 3D print something.
The first uses light to selectively solidify liquid resin. The second uses plastic to build up an object slowly.
Pockets of air are inevitable in 3D-printed objects, because they are built in layers. This creates a breeding ground for bacteria, and the nature of the plastic means that 3D printed sex toys can never be cleaned properly.
How to use 3D printing to make safe sex toys
It is possible to make safe sex toys with a 3D printer, but the process requires an extensive workshop and high-quality silicone.
Rather than 3D print toys directly, some folks use the technology to make a mold. The maker can then pour silicone into the mold to make safe playthings.
For those with the resources, this technique provides a way to create completely customizable toys. But the process remains out of reach for most consumers, and isn't cost effective.
A promising future
These safety concerns and budgetary restrictions mean that 3D printing sexy toys remains out of reach for most folks.
This won't always be the case. Companies like New York Toy Collective have already been putting 3D printing to use for years, and the trend is sure to grow.
Image sources: its-izzy, Kyle Pearce, fdecomite