Sex Tech News: Big Banking's War on Sex, Halos and Sins, Lovense Quake, Tera Patrick & Gynoid Music Video
And if want to apply to Sx Tech EU's startup competition, the deadline is August 30.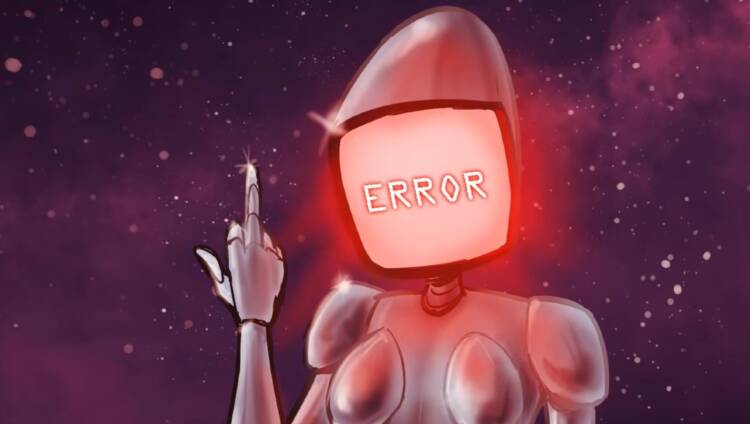 "This crackdown is part of a broader alliance between banks, lawmakers, right-wing pressure groups and religious extremists. As The New Republic explained late last year, these groups have been able to use the cover of sex trafficking to push an anti-porn, anti-sex agenda. The movement's most successful victory was the passing of FOSTA-SESTA, a US law designed to tackle human trafficking by neutering the safe harbor provisions of Section 230 of the Communications Decency Act 1996. Despite contravening the first amendment, the move has not shut down many groups of human traffickers, but has closed safety services created for, and used by, sex workers, and even forced Barnes & Noble to purge its ebook store of erotica.
"This isn't a new story, however, and in 2015 Engadget laid out in detail how banks were systematically withdrawing access for adult content platforms. This isn't just prohibitions on working with select adult content sites, but a blanket-ban that impacted individuals beyond their life in the sex industry. JPMorgan Chase shut down a number of bank accounts owned by adult performers, and refused banking services to a company that makes condoms. This crackdown had an disproportionate impact on individual accounts held by women and LGBTQ people." (via Daniel Cooper/Engadget)
OnlyFans joins the growing list of companies pressured to ban NSFW content by banking and payment platforms. From @keatsi27 https://t.co/j5PvLoxWrV

— FutureofSex (@FutureofSex) August 19, 2021
"Tera will be releasing exclusive content on the Nafty NFT platform NaftyArt.com and representing the Nafty brand and all their sites.
"'I'm excited to join the team at NaftyArt and Nafty Token. To create exclusive content for a new and revolutionary platform is something I've wanted to do for my fans AND venture into creating my first NFT," said Tera Patrick in a press release."
On August 17, XBIZ reported Nafty's acquisition of PornStar.finance:
"The structure of Nafty's deal with the company — which boasts brand ambassadors Sophie Dee, Reena Skye, Kylie Kingston and Richelle Ryan — includes using its liquidity to buy Nafty tokens at the current market price.
"A rep listed benefits of the deal as 'more buyers for Nafty Token, more holders, another $100,000 for marketing, more manpower to our community, more traffic — their online assets will be redirected to the Nafty products— more team members, more use-cases and more ambassadors.'" (via Dave Parkman/XBIZ)
"The hard rocking and decidedly Queen-esque track is essentially a five-minute musical homage to a highly devoted sex robot, and it's packed with pertinent lines about the romance.
"Choice lyrics include the lines 'The touch of a button / A steely caress / You need a Phillips screwdriver / To get her undressed,' and 'I never had much luck with women / So I bought myself a droid / She's always got a smile on / Her metal chest is extra-large / And when I've had enough of her / I just put her on charge.'
Sadly, the blossoming relationship with the sex robot sours towards the end of the track, as Justin Hawkins laments: 'There was a spark between us / But I fear it may be lost / I thought she would obey my every command / Must have got our wires crossed.'" (via Scott Colothan/Planet Rock)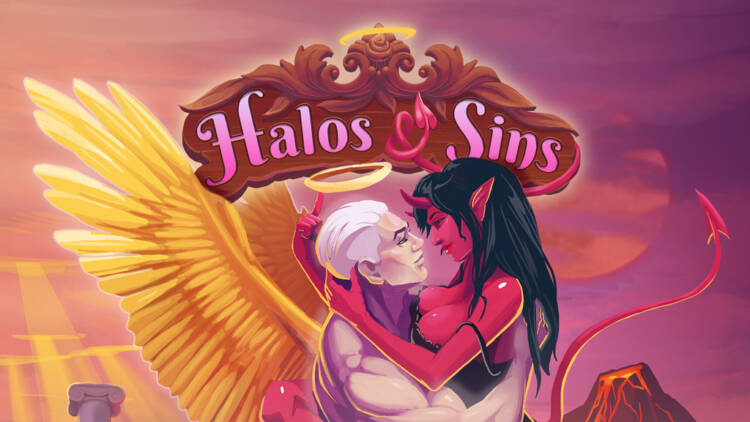 "Halos and Sins is designed to get couples communicating in the bedroom. Across three sizzling rounds, activities are selected from over 250 enticing options to get you loosened up and desperate for more. The intuitive gameplay means couples can go straight to the action without losing the mood.
"Halos and Sins includes everything you need to bring all your fantasies to life. We've built the game to allow partners to explore comfortably at their own pace, while letting go of their inhibitions. Halos and Sins is the first couples' game to feature a talent tree, uniquely enabling you to level up your skills and unlock more of what you like (and ditch the things you don't)" (via Halo and Sins/Kickstarter)
"If you are SexTech, FemTech, Sexual Wellness or Sexual Health startup JOIN US for the SX TECH & Wolves Summit's official startup competition – the Great Pitch Contest. Sx Tech is eager to discover your game-changing solutions.
"Each edition attracts over 1000 startup applications out of which only 40-50 tech game-changers get to pitch in the Semi-finals in front of investors, corporations, and other attendees.
"The top-10 startups will be selected to pitch in the Finals on October 21st. The prize for the upcoming The winners of the previous editions received €50,000 in funding (no equity), mentorship, and exclusive access to a tech stack worth €250,000 from leading technology providers such as Amazon, HubSpot, SendGrid, and others." (via Sx Tech EU)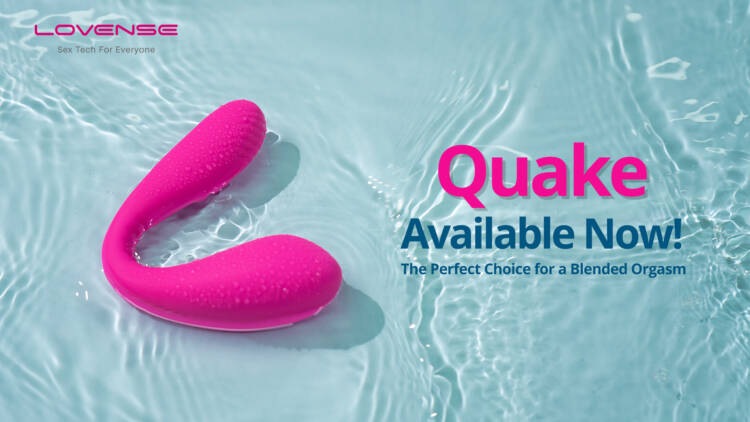 "Lovense Quake is made from smooth hypoallergenic silicone and is fully integrated into the Lovense ecosystem. The toy can be controlled from any distance and synced with multimedia content through Lovense Remote App. Quake supports music and alarm features, has 7 built-in vibration patterns and power levels, and allows users to download patterns from the free Lovense pattern library. Quake fully supports the Lovense suite of camming software and can be connected to nearly all major adult streaming platforms. It is compatible with new Lovense developments for cam models like Vibe with Me and Give Control.
"The adjustable neck allows users to customize the fit, ensuring good contact with both the clit and G-Spot at the same time. Two motors that can be controlled separately via the Lovense Remote app provide super-strong vibrations for both the G-Spot and the clit, delivering blended orgasms." (via Lovense)