Pole-Dancing Sexbots Lend Their Moves to New French Hotspot
High-tech gynoid strippers are talking the globe by storm.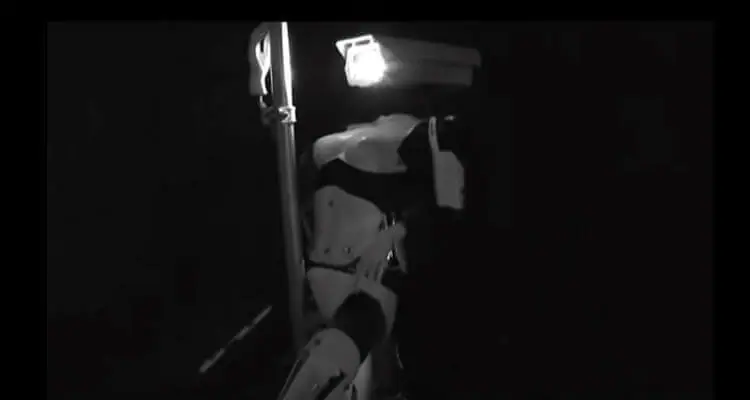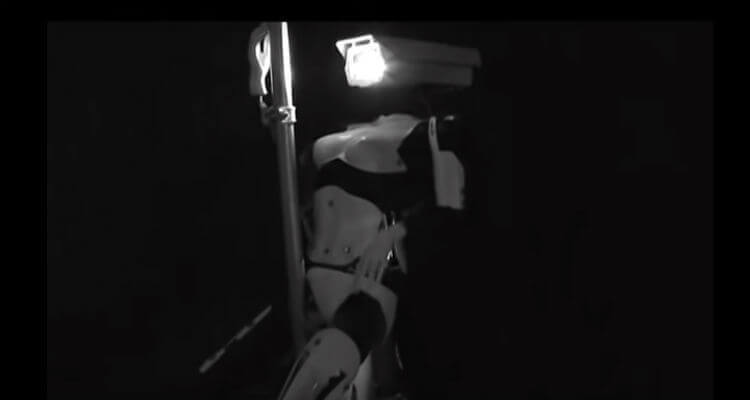 Our favorite cybernetic pole-dancers are back in the news again: demonstrating once more that sex and technology can turn on more than the power to the artificial performers.
This time, Giles Walker's famed Cardi-Bots will be joining the flesh and blood adult entertainers at the SC-Club, located in Nantes, France.
Bow-chicha-wow-wow
Walker's sexy-bots have become kind of a playful symbol for the intersection of sensuality and technology, previously having been revealed as part of his Peepshow exhibition in 2012, then as part of Melbourne's 2016 Sexpo, and then an interactive webcam model for CamSoda.
Walker, a kinetic sculpture artist, found inspiration for the heads of his robotic dancers in the growing ubiquitousness of closed-circuit (CC) cameras, challenging himself to make a statement on how the line between exhibitionism and voyeurism has become blurry.
Walker had another hurdle to overcome with his Cardi-Bots: to somehow take what basically amounts to a bunch of scrap and, as he told 9news, turn it into "something that could represent anything close to 'sexy.'"
Though Walker is also clear he never intended to grab public interest for sexy gynoids.
Talking to Vox, he said, "I didn't build these to get involved in the sex industry. They weren't about sex, they were about voyeurism. I've been dragged into this side of things unintentionally, but I'm not complaining."
He also playfully added that he has another role in the Cardi-Bot's creation: "It does pay the bills. I am a robot pimp in that way."
Just plain fun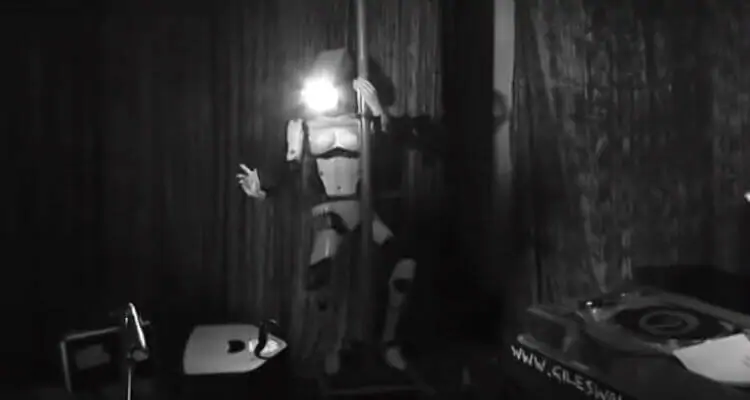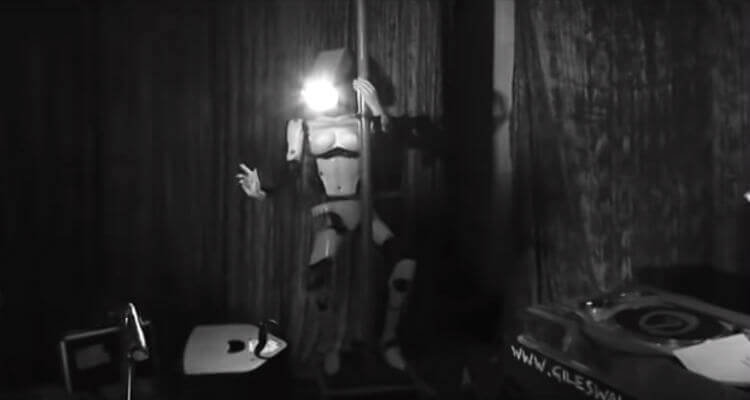 Even though the Cardi-bots are joining the show at the SC-Club, the management there says it, at least at present, has no plans to phase out human performers—telling SkyNews that featuring the bots instead was an act of celebrating Walker's inventiveness.
While the Card-Bots may have emerged from Walker's serious ponderings over the growth of the surveillance state, as well as the intersection of sex and technology, his creations also bring an extra important something to the table: a sense of whimsy.
With many growing concerned about the possible negative impacts of things like sexbots, VR/AR, artificial intelligence and the like on how we relate to each other, especially around physical pleasure, it's wonderfully refreshing to watch Walker's Cardi-Bots playfully undulate around their poles.
Who knows, maybe in their own way these kinds of creations is just what the world of sex tech needs? Maybe the way to deal with fear and anxiety around how so much has changed, and continues to change, with sex is not by taking everything so seriously but instead to try and laugh about it whenever we can?
In any case, if you happen to find yourself in Nantes swing by the SC-Club and check out the moves on these sexy bots, and maybe spend a bit of time pondering what artists like Walker reveal next, and if you'll get turned on, or just have a good, hearty laugh about it all.
Image Sources: CowbagTV