Dirty Dares – This Sex Game App for Couples Will Heat Up Your Erotic Life
Download mobile app on Android or iOS.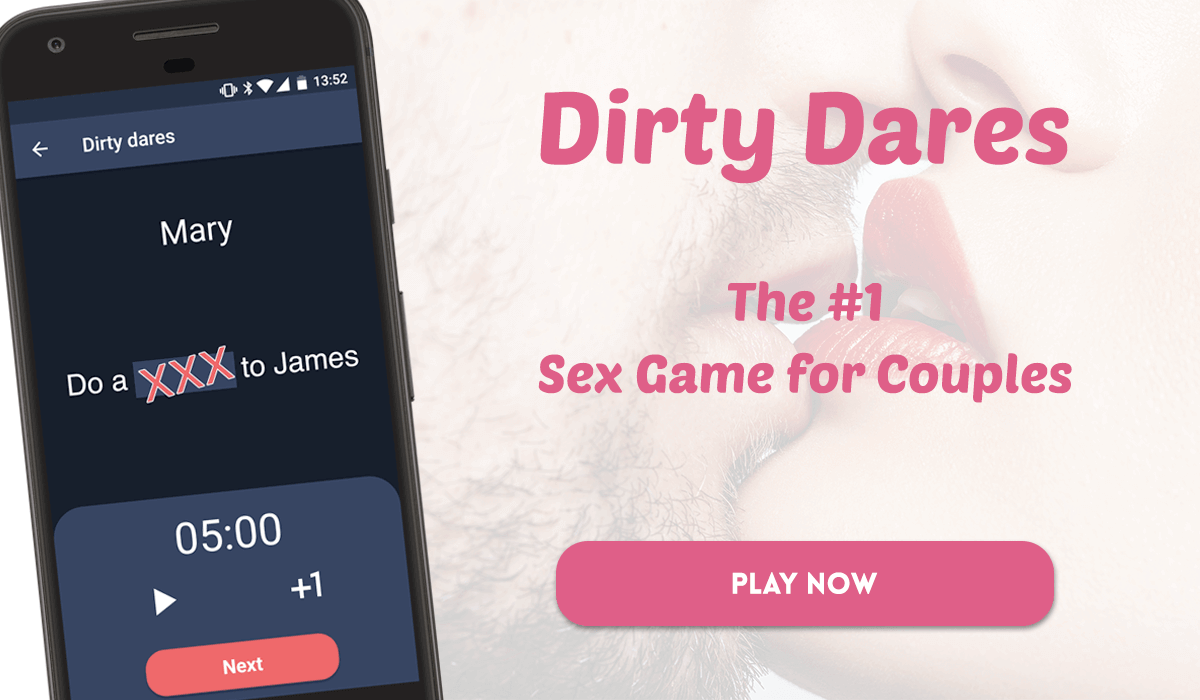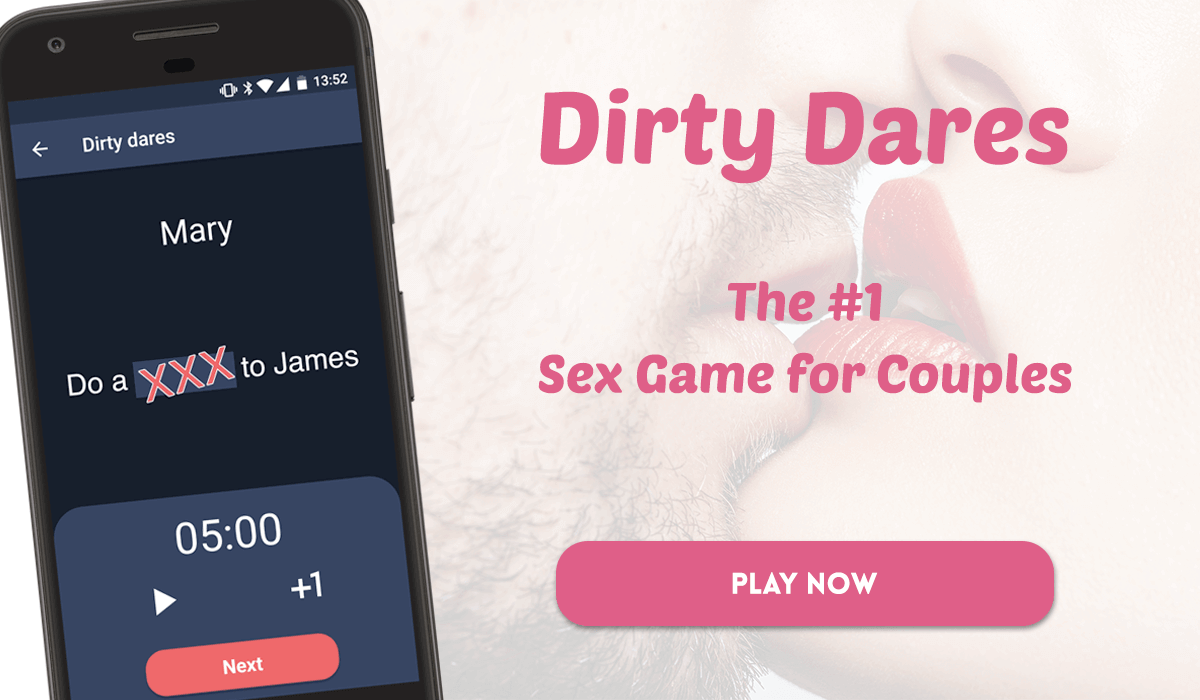 Sometimes it can be tricky even to approach the topic of heating things up in the bedroom with your partner.
Even if you have the confidence to broach the subject, sometimes communication can break down when discussing such a potentially sensitive matter.  What can you do to better understand what makes your partner comfortable and how open you both are to sexual experimentation?
Telling your partner you feel like you're stuck in a rut and want to make your sex life more exciting. or just want to try something that you've never done before, can be difficult.
But the mobile app Dirty Dares can help take away your frustrations and bridge the intimacy gap, bringing you closer than ever before. With Dirty Dares, the two of you can take turns trying sexy activities and experience a new sense of togetherness.
Understanding the game
Dirty Dares is the ideal sex game for you and your partner, available on iOS and Android, that is guaranteed to spice things up in the bedroom.
Not only does it include a number of naughty and incredibly fun acts, but it can also help you get closer to your partner through the act of intimacy. Explore foreplay like never before, all while using your mobile to help steer your sexual play along in a comfortable yet exciting atmosphere.
Playing a sex game for couples
All you need in order to get started is to have access to one smartphone on either Android or iOS. Once you've downloaded and installed Dirty Dares, enter the names of both participants as well as their sexual preferences. In order to ensure that everyone is comfortable and safe, both partners should pick a few categories to play from the menu. Then you're ready to go!
The menu list on Dirty Dares is fully customizable, so you can add further categories and dares should you wish to explore even further. Inside each defined category, you can define durations with a timer that will pop up when you play.
The app consists of several levels with the dares split across them. Some of the earlier dares are a little softer for foreplay and can help set the mood for things to come. As the game progresses, the higher levels will increase how extreme the dares become.
Who can play?
Dirty Dares is the ultimate sex game for couples and was designed for those who want to try something a little extra in the privacy of their bedroom.
The app also supports more than two players though, so if you happen to be having a bit of fun with others or perhaps find yourself in an open relationship, it can be played by multiple players at the same time.
Sex challenges for couples
With Dirty Dares, players will find almost everything they are looking for with an extensive list of categories suited to various tastes.
You can choose from:
Foreplay
Oral
Anal
Submission
Hard
Truth or Dare (Dares)
Truth or Dare (Questions)
There are more than 150 dares in total, which makes Dirty Dares an entertaining sex game for couples. The fun will never stop!
When you do decide that it's time to add a little more spice, you can fully configure the app to best suit your needs. You're able to add your own categories and dares, and can play with as many players as you like.
You can also use the levels to get increasingly harder dares and even define the duration of each of the dares, should you prefer one over another.
If you want to start playing the couple game app Dirty Dares today, then you can download it for free on Android and iOS.