CityOfSin3D Review: Create Your Ideal Lover Inside This Eye-popping Virtual Sex Game
From blue-skinned aliens to hot doctors, your perfect partner awaits.

3D adult entertainment has been blowing up the Internet for the better part of a decade.
A quick Google search will overload you with thousands of sexy 3D games and applications free of charge. So with so many free options available, why on Earth would anyone in their right mind spend $19.99 per month for access to just another 3D interactive sex experience?
The simple answer is because CityOfSin3D [NSFW] is not just another piece of 3D adult entertainment.
We're not talking about some hastily made basement software abandoned as quickly as it was shoved out to market. The producers of the single-player sex game CityOfSin3D have released constant updates, patches, and sexy new content consistently since its release in 2017.
 Picking  your play-partner
Logging in for the first time, I was immediately taken to a simple, streamlined menu to select my partners: a choice between six women and six men. While the menu system is wonderfully constructed, the portraits of the partners themselves could be a little more enticing.
The default 12 character-partner roster seemed limited to me at first. However, I will admit the developers managed to achieve a surprisingly diverse line-up, ensuring there is someone in the selection for almost everyone.
After a few minutes of procrastination at the partner selection screen, I eventually picked my partners: the smokin' hot redhead "Tina" and "Bryce" who shares a strange resemblance to Green Day frontman Billie Joe Armstrong. (Admittedly, this made the rest of my first playthrough feel a little odd.) With my partners chosen, it was time to get down to business and see what CityOfSin3D [NSFW] was all about.
A quick loading screen later and I'm in a beautifully constructed penthouse with my selected partners for the evening.
The models are exceptionally detailed and smooth, displaying wonderfully created textures. The level of detail applied to the skin materials stops just this side of the uncanny valley; albeit, the faces still have that deer-caught-in-the-headlights look and the couple will not stop staring at you until you give them their first command.
Time to get it on
At the bottom of the screen is a handy little toolbar displaying various sexual positions for the couple to enact. Once you select a position to try, the couple fades out to a different location of the room and the camera follows.
Unfortunately, this is a bit of a mood breaker. You must watch your characters teleport around the room after selecting a new position is selected and then wait patiently for the camera to play catch up. It's odd to imagine that a couple would take a 2-foot stroll across the room with each position change.
The various sex positions are great and offer a fantastic variety, especially with the latest round of updates that added a few new positions. The sex feels natural to watch and isn't over the top, like some other entries in the genre.
The accuracy of the animation does suffer in some regards with some odd glitches. If you rotate the camera for a "close up" look at the action, it's hard not to be distracted by the penis entering the vagina and then rising vertically to exit through the pubic mound.
Another that stands out is when the male partner is kneeling and entering from behind, his hands will hover above the model grasping a waist that isn't there. These types of animation glitches range from amusing to mood-breaking.
I personally could overlook these types of mistakes on the "custom models" you can import but on the default 12 models this should have been something that warranted a little more attention
Creating your ideal lover
Speaking of custom models, let's talk about what was one of my favorite toys in the CityOfSin3D [NSFW] toy box: the custom character creator. This feature is downloaded as an additional add-on and for some reason is not bundled with the main build at the time of writing this article and it really should be.
The custom character creator gives you an enormous amount of control to create the sexual partner of your dreams and lets you customize literally every aspect of their appearance.
If you have played an adventure game in the last decade, you will be instantly familiar with how the custom character creator works. But even if you are new to this kind of feature, it's simple to use and in a few minutes you'll have learned everything you need to know in order to create or re-create your ideal fantasy.
I admit I spent far more time in this character creation add-on than I should have and admire the creator's choice not to place "any" limits on the character you can produce.
If your thing is watching one of the models getting down with the Hulk, you can make that happen. You want to watch a blue-skinned, muscular alien getting it on a with an intersex version of your dream woman or man? That's easy. My point here is you can literally create whatever you need and it's one of my favorite tools to this software.
Virtual reality and sex toy support
With all that said, I've saved the best feature of this gem for last: the crowning jewel of CityOfSin3D. This amazing feature is in its support for interactive sex devices such as VStroker [NSFW], the Fleshlight Launch [NSFW], and FlixBand devices. This feature transforms your experience with CityOfSin3D to another level.
The hardware integration takes you from voyeur to participant as the Bluetooth-enabled devices measure the speed for each thrust and translate that action directly to 3D scenes in front of you. When coupled with the FlixBand you can easily control the scene with the press of a button, allowing you to change positions all with one hand.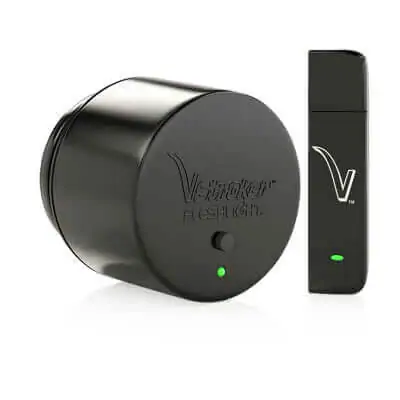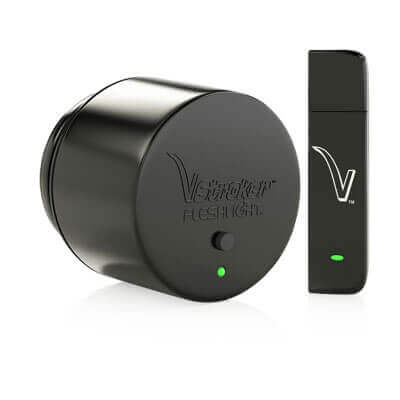 The application has a lot of potential for a good time, especially with its custom content and ease of use, even without the additional peripherals. To get the full experience out of the software though, these devices are a must have and without them, you're only experiencing half the fun of CityOfSin3D [NSFW].
Finally the price. It would seem that the subscription-based pricing is a bit much for what you get out of the box at $19.99 a month. The game on its own might be worth a one-off price, but not a monthly fee. However, since the CityofSin3D subscription comes with bonus content in the form of a huge list of VStroker [NSFW] compatible and virtual reality videos, it just scrapes in at a worthwhile experience for the cost.
CityOfSin3D is a fun application to play with, especially with hardware support, but it suffers for feeling unfinished. The additional features are offered in separate expansion downloads while they ideally would have been integrated into the main install.
Don't get me wrong it's great to see a developer putting effort into improving what is essentially a good piece of software and I hope the CityofSin3D team continues working hard. But for $19.99 a month, I would have hoped for integrated updating on login.
After playing with CityOfSin3D for a few hours I began to feel like I had seen all there was to see. While it is marketed as a game and it's really more of a virtual sex world in which you can create and act out your personal fantasies without being able to "level up."
The title has lots of room for improvement and features. But for what it is, it does its job. I applaud the developer for what they accomplished It's a great-looking application and creating custom characters to play it is amazing.
Image sources: CityofSin3D [NSFW], Fleshlight [NSFW]