Out of This World: How Fantasy-Inspired Sex Toys Could Be the Next Big Trend
Meet the sex toy designers that have gone intergalactic in pursuit of pleasure
When it comes to sex toys, there has been a noticeable move away from traditionally designed phallic shapes in recent years. There are some that, at first glance, may not even be instantly recognizable as adult toys. A growing industry of creators have truly thought outside of the box, and even out of this world when it comes to innovative sex toy design.
Beyond the more mainstream sex shops varietals, there is an underground subculture of fantasy-inspired, horror-themed, alienesque sex toys, and it's a growing business. The fantasy sex toy community find each other across social media, in particular, Twitter and Reddit, to swap recommendations, share advice, and showcase collections.
Tentickle Toys – Handcrafting fantasies one sex toy at a time
Fran Tickles is the owner of Tentickle Toys, an adult fantasy topshop. Her background in film and theatrical special effects and interest in creating monsters lends itself perfectly to fantasy design. Her eye-catching sex toys are all hand-poured molds available in many creative shapes, from burgers to tentacles.
When it comes to what could be niche, Fran says the fantasy sex toy community is bigger than one would imagine.
"It's [the community] surprisingly big, so it's able to support a lot of the smaller [sex] toy makers. It's a bigger scene in America, but it's moving into Europe too as there are a lot of people into these [sex] toys," she said.
"People have impressive collections, some of which they may not even use, but they love them as sculptures too. There is a community of people who happily sterilize to resell if a [sex] toy doesn't work for them or they need to downsize a collection."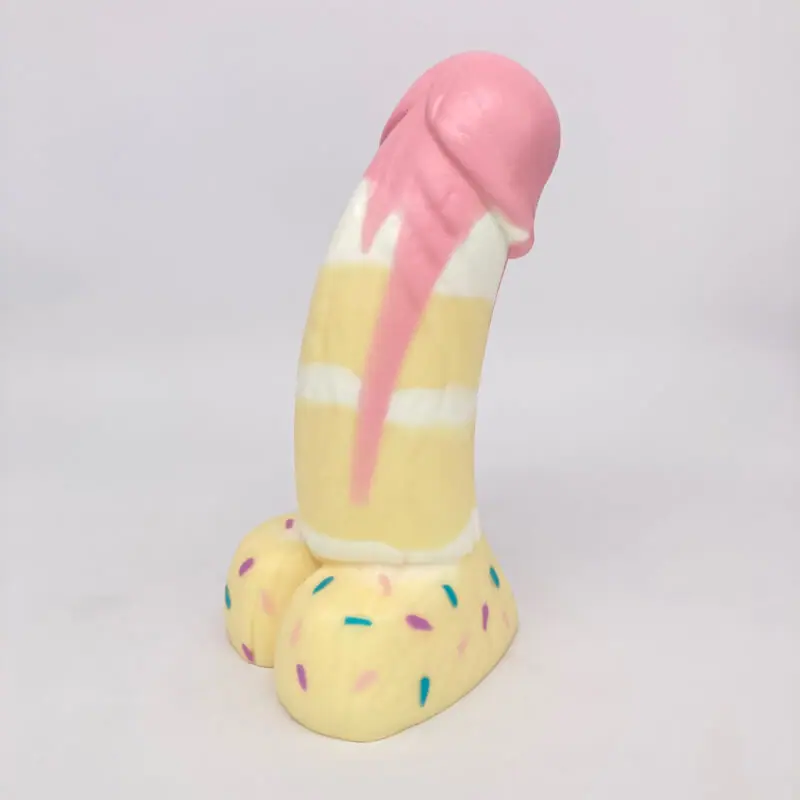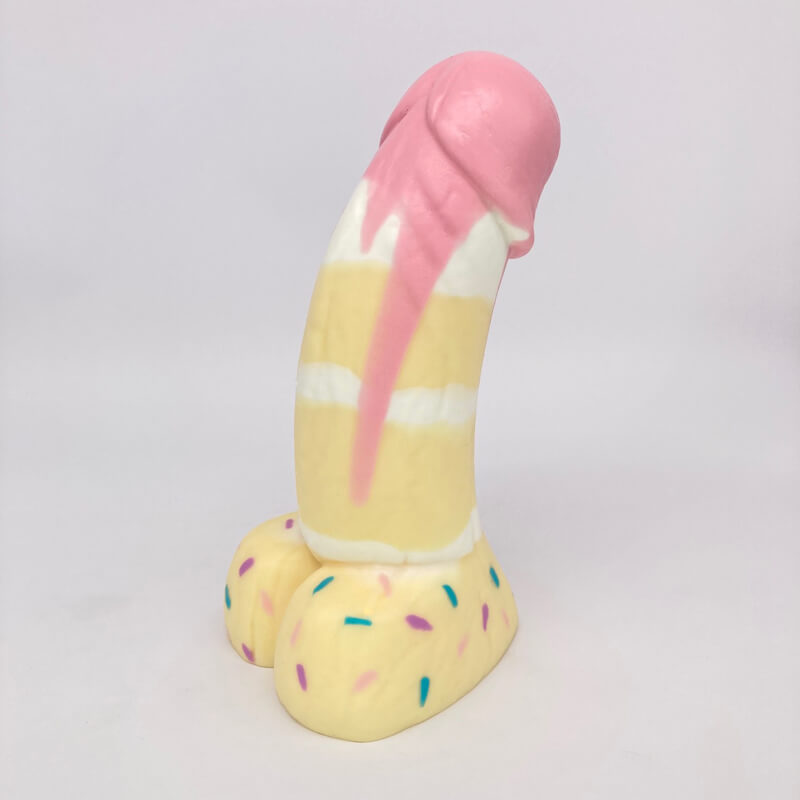 It's not just fantasy fans who purchase these otherworldly sex toys, but people who want to deviate from gendered sex toys or prefer a technicolored world of intimate possibilities. Fran highlights there are many reasons people might be attracted to these sex toys.
"The main thing is having something that isn't gendered or humanoid. People have varying fantasies, and tentacles are a popular item. They don't need to serve someone with a specific fantasy around tentacles, but they may prefer the shape that isn't phallic," she said.
"It offers people something that doesn't force them into a means of sexual gratification that doesn't represent them. People may not want white or black skin tones as they want amazing colors or to move away from the human aspect, so it doesn't feel like they are having sex with a human man."
RECOMMENDED READ: 10 Best Places to Shop for Gender-Neutral Sex Toys and Sexual Health Products
Fran is currently developing these dildos so they can fit around a vibrator to upgrade a person's favorite sex toy while reducing waste.
"I want to create models that are compatible with standard-size bullet vibrators. Rather than going down the route of creating electrical items, these are going to be receptacles for sex toys."
She added: "Some brands are also making toppers that can fit on top of a wand to bring a fantasy element to a bland toy. Working alongside existing sex toys is making us get more experimental around how to take mass-produced sex toys to the next level."
Monster Smash – Curating the next generation of sex toy cult classics
Fergus Monster from Monster Smash moved into the industry during the COVID-19 lockdown. After purchasing a fantastical sex toy, the couple realized that there were very few people in the UK making these types of sex toys, making them an expensive import. They wanted to make it easier for people to buy locally.
Monster Smash offers a collection of fantasy and cult classic film-inspired pieces in an array of colors, shapes, and sizes. Their best sellers can change depending on new sex toy releases, which are updated frequently.
"Our best sellers can depend on release schedules. Currently, it's one we released last Halloween called The Shin, which is based on SHIN Godzilla, a lesser known version of Godzilla, which is more gruesome and evil in appearance," he explained.
Anyone working in sex toy sales knows the difficulties of explaining to friends and family what you do for a living. However, Fergus hasn't had any bad reactions despite his niche creations.
Fergus said: "A couple of friends know, and one actually works for me. We've not had any bad reactions because people tend to recognize that this sells, so what is the big deal?"
For now, fantasy sex toy brands operate independently from bigger sex toy retailers such as Lovehoney. However, as demand grows, could it get to a point where independent companies are tempted to upscale operations?
Fergus believes it's possible, but there are obstacles in the way of getting smaller brands to this point, such as the high cost of living, tightening margins, and the soaring prices of raw materials.
"It is possible, but it's a challenge scaling up for wholesale. It can be difficult because a lot of the nature of what we do is handmade, and it's tough to replicate the aesthetics repeatedly without tighter procedures in place," he said.
When it comes to sex toy design, both companies and the wider industry, along with increasing demand, show that customers are more than ready to get creative when it comes to their sex toy choices. These creative and often sculptural designs show a real evolution when it comes to providing options for really out-of-this-world sex.
Image Sources: Monster Smash, Tentickle Toys