2 Most Lifelike Sex Toys to Love During Home Quarantine
Put your pleasure and health first with mood-boosting erotic technology.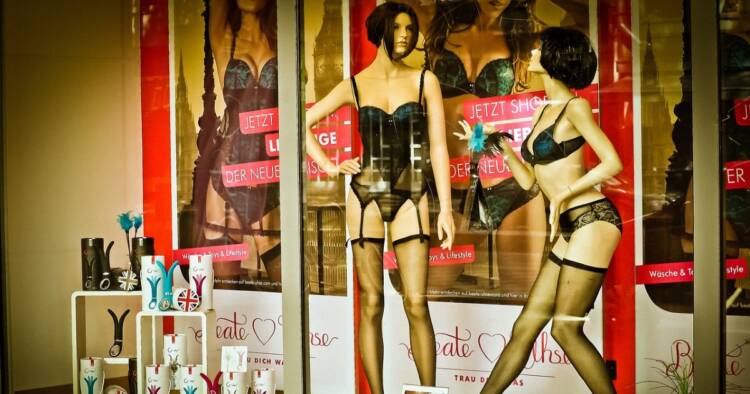 The spread of coronavirus has affected people in different ways. However, one of the notable negative influences of this pandemic is the risk in mental health. This has resulted in many people struggling with self-isolation, making it difficult to sustain an active sexual life.
Studies show that pleasurable sex has been demonstrated to improve a person's mood, reduce stress, boost immunity, and strengthen bonds.
However, having sex with another individual might be risky nowadays. Sex toys, fortunately, are available and might be a good alternative.
Below are the most lifelike sex toys that will provide you with the real fulfilling orgasms you need to help you get through quarantine.

Sex Dolls
A sex doll is a sex device that resembles a real female sexual partner. Just like an actual woman, it has a full body, breasts, a gorgeous face, and, most importantly, a vagina. They also have anus, mouth, and other human body parts that allow sexual stimulation.
Sex dolls are easy to use, but you have to make sure that you always have a lubricant handy before using it. Choosing the best lube helps your toy in the best ways so you can get the most out of your new sex toy. If you don't know what to buy, research lube comparison as your guide.
There are so many ways you can do with your sex doll. You can kiss and touch them, just like a natural person. You can also do different positions and do any other activities just like when you are having intercourse with a real-life partner in bed.
Everything is done the same, just like how you have sexual intercourse with a real female. Penetrate your penis and enjoy a fantastic experience. In addition, you can also have anal sex with your doll.
Manufacturers of sex dolls are aiming to make them more lifelike. These dolls can moan, smile, get goosebumps, and communicate. Because of the coronavirus, many people have requested these features. Home quarantine gives them more time to have sex and explore their desires in sex and achieve the sexual pleasure they are dreaming to experience.
According to The New York Times website, online sales of sex toys like dolls are on the rise. As a result, manufacturers are working hard to improve their products to ensure client happiness, particularly during self-isolation.

Autoblow
The Autoblow is the world's most realistic robotic oral sex simulator for men. Currently, almost all major brands of men's toys are operated manually, which means you must hold them in your hand and move them up and down. On the market, male stroking devices aren't robust enough to feel realistic.
The features of this realistic sex toy can blow your mind. Unlike other sex toys, with Autoblow, you don't have to wait for so long waiting for your toy to charge fully. It is a plug-in-play device, so you can always use it whenever you feel aroused.
It is also handsfree. Unlike the usual masturbator, this sex machine can do her job on her own. Just lay down, relax and enjoy its sexual satisfaction. To provide you with the most satisfactory experience, manufacturers applied artificial intelligence to comprehend and reproduce real-life blowjob techniques.
Sleeves can be replaced easily. The sleeves are made of 100% silicone, are easy to clean and re-use, and fit all penis sizes. Autoblow is easy to clean and maintain. Take off the sleeve, wash it in soap and water, and reapply the rejuvenation powder. A long-lasting, heavy-duty all-metal engine powers it.
The device features a new motor that is quieter than other sex machines. As such, this adult toy machine is not your regular masturbator since it offers ten real blowjob experiences powered by artificial intelligence.
The speeds are easy to navigate so if you want to thrill yourself, you just have to press each button. If you want a full blast and reach the climax right away then choose the fastest speed. You can take control of it just like how you want your sex life would be.
Takeaway
It is undeniable that self-isolation is not easy. But this can be the best time to give yourself the fantastic sexual satisfaction you deserve. So, take this chance to explore these two realistic sex toys. If you feel that you need a lifelike sexual partner that looks the same as a human body, then a sex doll is for you.
On the other hand, if you want a quick and handy sex device, Autoblow is for you. Both can guarantee a real sex experience and a satisfactory orgasm you are dying to experience during quarantine. Go, get up, and start investing for sexual pleasure.
Image source: Michael Gaida