Dating App Culture May Be Responsible for Syphilis's Return from Near-eradication
The STD is spreading rapidly throughout the United States.
Since 2000, syphilis rates have been steadily on the rise in the United States. There were nearly 130,000 cases in the US in 2019 alone, with roughly half found in men who have sex with men. The San Francisco Bay Area has been hit especially hard.
According to the co-founder of Building Healthy Online Communities and Sexually Transmitted Disease (STD) expert Dan Wohlfeiler, the recent alarming rise in the Bay Area can be partially attributed to Grindr.
Speaking to NPR, Wohlfeiler explained that dating apps allow users to hook up "faster than getting pizza delivered to your home." The result is a more cavalier attitude towards sex, with less thought towards the risk of contracting or transmitting sexually transmitted diseases.
Why are syphilis cases on the rise?
At the end of the 20th century, medical health experts thought syphilis was on the brink of eradication. However, this attitude changed in 2000 when cases began to rise.
The NPR article notes that other factors, including drug use, have played a part in this resurgence. Meth users are particularly inclined to experience thought impairment regarding safe sex practices.
Unlike other STDs, syphilis can be cured with a dose of penicillin. This ease of treatment may be another reason for the current spread, with people assuming exposure isn't worth worrying about.
However, the initial symptoms are often mild, and most general practitioners aren't well-trained in diagnosing it. Add the embarrassment of discussing sex and STDs with medical professionals, and it's easy to understand why the disease often goes untreated.
When left untreated, the long-term effects of syphilis include weight loss, and hearing or brain damage.
Unforeseen problems with dating apps
Along with apps and websites similar to it, Grindr has utterly transformed how we connect with other people.
At the risk of making it seem like they were "the good old days," meeting people used to require an elaborate series of steps. Depending on where you lived and what you were looking for, those could be anything from putting on your disco shoes to knowing which park people were going to—while weighing the risk of being assaulted or arrested for being there.
With apps, it's now just a matter of swiping left or right. For lots of people, this has been a blessing: swiping is much less stressful than a bar or a club and safer than other public spaces. It also allows for those who are into activities like BDSM to find other interested individuals.
As Wohlfeiler pointed out, this ease fostered a culture of quick and simple hookups, leading to the surge in STDs like syphilis. Should contraction occur, the anonymity these apps and sites offer can make a bad situation worse.
Dr. Ina Park, an associate professor at the UCSF School of Medicine, told NPR that users often only know their date's screen name. This makes informing them of STD transmission practically impossible. "If the sex didn't go well, then sometimes they will block the person from their app, and they don't even know how to reach that person again," she said.
Should dating apps take greater responsibility?
Recently, many dating apps and sites have started to address issues like online security and the dangers of sexual activity in a sexually-intolerant country.
So it's not a huge reach to suggest that they should expand this to try and prevent the spread of sexually transmitted diseases like syphilis.
Ideally, a system would be put in place that would allow users to contact each other immediately if exposure occurred. However, this is highly unlikely as the apps are liable to protect everyone's privacy.
Perhaps this could be augmented to enable emergency contact after a user submitted a positive test result. However, this would be a massive undertaking, requiring layer after layer of added security. Furthermore, the issue of doctor-patient confidentiality could torpedo the idea entirely.
A social approach offers a much more simple possible solution. With this, users would be greeted by a reminder that sexually transmitted diseases are on the rise when logging onto an app or site. This would encourage everyone to take precautions, like knowing their STD status and always practicing safe sex.
The first steps towards eradication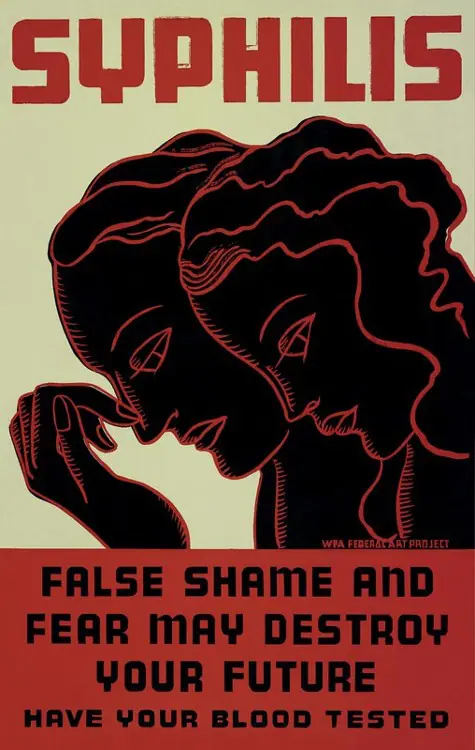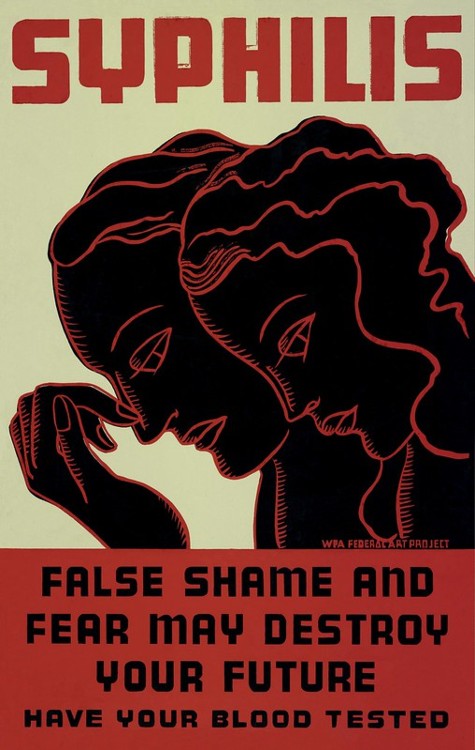 Would this work? Maybe, but something like this would demonstrate that dating apps are at least trying to draw attention to the spread of STDs.
But what's needed more than anything is for everyone using dating apps to take a step back from all the casual fun and take personal responsibility for their health and those they play with.
If everyone committed to this, we'd have a shot at eliminating syphilis once and for all.
Image sources: Eduardo García Cruz, Jvoves, Isaac "AYE MIRA" Sanchez, Zorah Olivia, CDC