Pandemic and Sex: Are Cam Girls the Future of the Adult Industry?
Why performers are poised to take the lion's share in an evolving online landscape.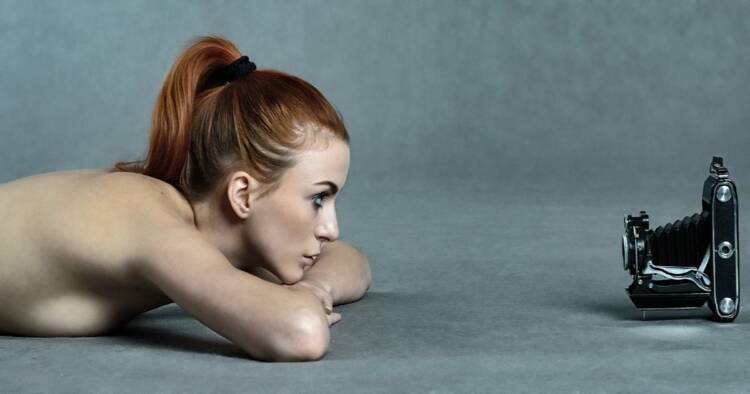 It's not an overreach to say that the global Covid-19 pandemic has changed the world in some major ways. You can't simply lock down the planet for a year and expect everything to be the same on the other end.
People, as a whole, are much warier about disease and infection and face masks are likely to be in our lives for a long time to come. Entire industries have been forced to shut down and few have even begun the long recovery process.
Just take a look at all of the shuttered bars and restaurants in your area to see it all for yourself. This is a major side effect of the pandemic that has far-reaching implications for many other parts of our daily lives. Just think about how important these now gone public destinations were to our social lives.
Consider all of the first dates, last calls, group outings, and after-work drinks simply can't happen because the preferred locations for them just don't exist anymore. It's a massive change to the dating world that will have to be incorporated into our lives. Even more than simply dating, the pandemic will have a lasting impact on everyone's sex lives.
The adult industry has changed forever
If there was one thing that most individuals saw as an unchanging fact of life, it was the adult industry.
No matter what happened to be going on in the world, this industry was constant in an ever-changing world. Wars began and ended, disasters occurred, and nations rose and fell, but the adult industry was always there, producing hundreds or thousands of adult titles to be shared with anyone who wanted them. At least, that was until the pandemic hit.
There were necessary changes to the industry that went far beyond the shutdown of production studios. As they slowly reopened and adult stars returned to work, things were much different. Long gone were the days of filming scenes with multiple partners.
Any adult shoot that's taken place in recent times has been between two partners and no one else. There have also been major reductions in fetishistic acts that required the copious transference of bodily fluids. If it's anything other than clean and sterilized vanilla sex between two people, it's labeled as too dangerous to attempt in the current climate.
Needless to say, this has led many adult stars to other venues in order to save their only source of income.
Web cams provide financial opportunity
It wasn't much of a surprise when adult stars started moving over to the camming world to support themselves. Sex cams have always been a trusted way for people in the adult industry to both supplement their incomes and expand their brands. They offered a way of staying in front of the public eye in between their adult shoots.
The difference now is the amount of time and effort these stars are now putting into them. What was once effectively a side hustle is now a principal source of income.
Web sites like Jerkmate[NSFW] exploded in popularity during the lockdown and they were the obvious best choices when it came to finding work for furloughed stars. They had to go where the money was and that was directly onto their cams to interact with men and women who were hungry for adult experiences.
Sticking around even after studios started to reopen was a given with the limited scope of current production. If a studio that normally focused on group sex videos was now forced to focus on one on one sex scenes, that equated to a whole lot of adult stars out of work.
Freedom from studio restrictions
There was another side effect of the move into webcams that helped a lot of adult stars stick around. It was the simple fact that not working for a studio meant total freedom in everything that they did. There wasn't anyone there to tell them how far they could take things or what had to happen in any given scene.
The only thing they were beholden to on their cams was the size of the audience and the flow of income. If something they did worked and made them money, it was fair game. It didn't matter what a studio thought about how any specific act fit into their overall marketing plans. If there was a positive reaction from the audience then the adult star was free to do it.
This has led to a decreased dependence on large studios and an increased push for the stars to build their own brands. That means increased visibility on cam sites and more time spent performing for their audiences. It's a clear trend that can only lead to cam sites and their cam girls becoming the future of the adult industry.
Increased interaction in a contactless world
As the world turns and new variants of the deadly virus are discovered, the concept of "contactless" will only become more appealing. That's a psychological effect that can't even be predicted yet. Just consider the single man who lives alone in his mid to late twenties. His entire life now revolves around his apartment. It's where he does his remote work and takes his company-appointed Zoom calls.
When he's hungry, food is left at his doorstep. When he needs to buy a product, Amazon leaves it on his stairs. For the vast majority of his day, his week, and his month, he's simply alone. That's when his favorite cam girls become a much larger part of his life.
With novel things like interactive sex toys and simple tips, he can find a way to satisfy his need for physical interaction with a woman. He can't simply stop by his coworker's desk and ask her if she wants a drink after work anymore. It's the cam girl who provides him with his adult social interactions and she does so happily. That's the foreseeable future and cam girls are a really big part of it all.
Image source: Jerzy Górecki