Sex Tech News: Sexbot Queries, XBIZ Berlin, Crypto Acquisition, RIP Sybian Inventor & Sex Toys Galore
A taste of what's tantalizing us in the world of sexual technology this week.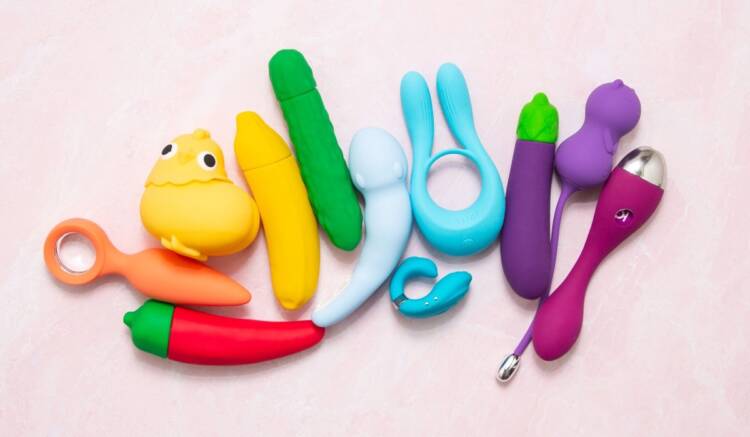 According to intimate.io founder and CEO Reuben Coppa, "It's early in the PornRocket journey, and the team sees significant value in what intimate.io achieved and was on the path to achieving. They are in the process of launching NSFW.app, a platform for content creators to connect with users without paying fees.
"Pornrocket has seen incredible success in the last six weeks with 62k holders and a market cap of $35m, which peaked at $108M a few weeks back.
"As part of the acquisition, PornRocket will be issuing PRT tokens to all those who paid for tokens in the seed, pre or public sales. At this stage, it looks like you'll be receiving around 20c worth of tokens for every dollar paid. Public sale tokens will likely be airdropped, with a different mechanism for those who participated in the Seed or Presale with some reflection of vesting conditions." (via Reuben Coppa/intimate.io)
"While AIM and email platforms had emoticons well beforehand, it was the Emoji, multiple pages of ideograms and smileys ranging from emotions, holiday symbols, nature and food that created a viral culture immediately after their debut.
"The Eggplant became the go-to innuendo for sex, followed by the peach, the tongue and the three water drops. Emojis are ingrained in Millennials and Gen-Z alike with marketing emails, advertisements and movie graphics now using emojis synonymously for words. Because of the tighter limitations on sexuality posts post-FOSTA/CESTA, emojis became even more of a staple of sex-positive communication." (via Emojibator)
"As the capstone event to XBIZ Berlin, the second virtual XBIZ Europa Awards, the adult industry's biggest night in Europe, is set for a live worldwide broadcast on September 16, honoring excellence across a diverse array of categories in Movies & Production, Web & Technology, Pleasure Products and Retail & Distribution. Industry members may submit pre-nominations via XBIZ.net. The final day for entries is July 31." (via XBIZ.net)
"People will give the dolls backstories and names and dress them up. It's not a delusional thing; it's more like a fantasy world, like role play. Others want to collect them as pieces of art, while some people are interested in them from an engineering perspective. There are a wide range of reasons." (via Cosmopolitan)
"A hulking, vibrating structure that resembles a balance beam, the Sybian was designed by Lampert in 1987 as a sexual stimulation device targeted specifically to women." (via Ej Dickson/Rollingstone)
"While Pep is small in size, it's robust in features: 5 intensity settings & 3 patterns, waterproof up to 3 feet deep, and USB rechargeable using the Unbound Universal Charger." (via Unbound)
"OnlyFans, the profitable virtual platform that allows sex workers to post explicit content for paying subscribers, has taken off in wealthy countries as people forced out of their jobs turn to online sex work to pay the bills. But the platform's requirements place it far out of reach for most sex workers in Latin America, too poor to afford an internet connection and too marginalized to open a bank account." (via Vice)
"The results uncover the impact the COVID pandemic and related restrictions have had on the sex lives and attitudes of American singles and couples, surprisingly finding many adults reporting more satisfying sex lives and increased sexual activity since before the pandemic." (via PRNewswire)