Free Download of Future of Sex Poster
Come and explore exciting technology-driven shifts in human sexuality.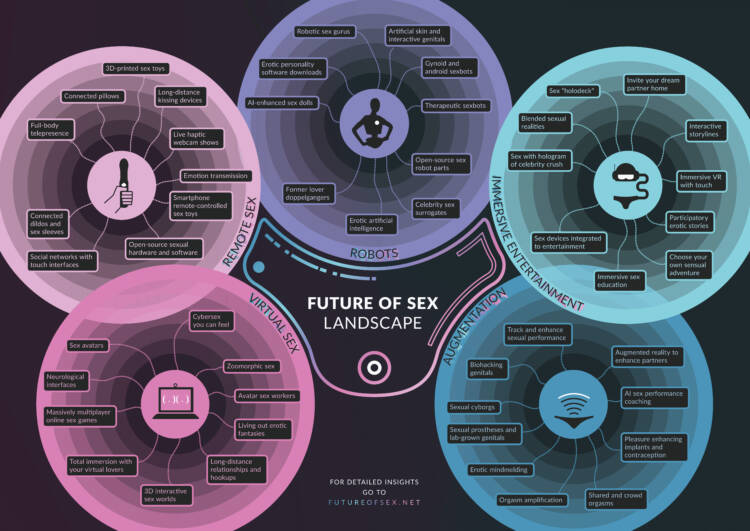 We're now pleased to offer the Future of Sex Landscape as a free PDF poster download.
Since releasing the Future of Sex Report in 2016, we've received various inquiries about its accompanying landscape, which shares incredible sexual possibilities in the domains of robotics, remote sex, virtual sex, immersive entertainment, and human augmentation.
Grab your own downloadable and printable copy of the poster at the link below.
We released the Future of Sex Report to push discussion and awareness on how sexuality is being shaped by emerging technologies, and this remains our goal today.
So please feel free to share the poster, so as many people as possible can participate in creating a positive and inclusive sexual future.
Read the full Future of Sex Report to learn more, including nine predictions on how technology will offer a cornucopia of new and incredible sexual experiences.