So You Want to Be a Webcam Model? Here's How to Get Started
Everything you need to know about getting into this lucrative industry.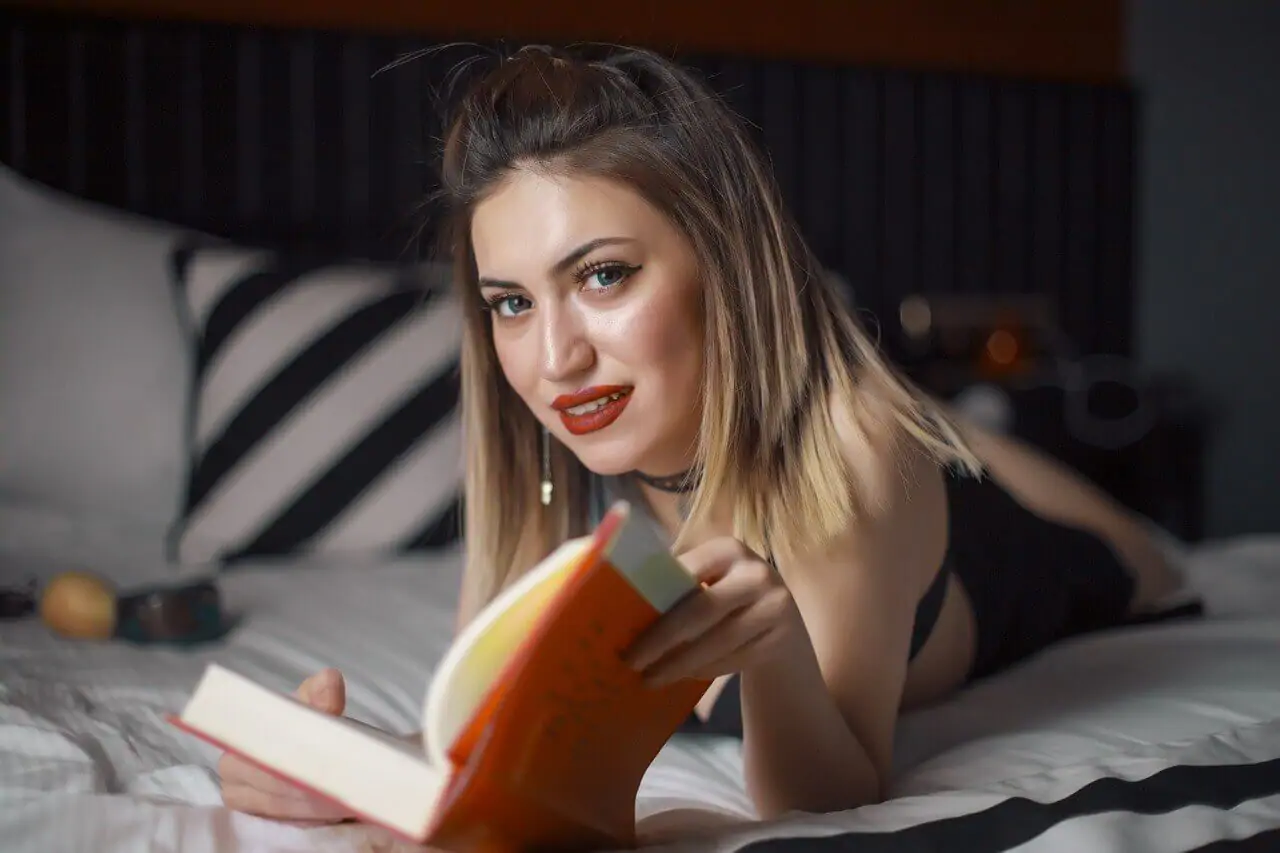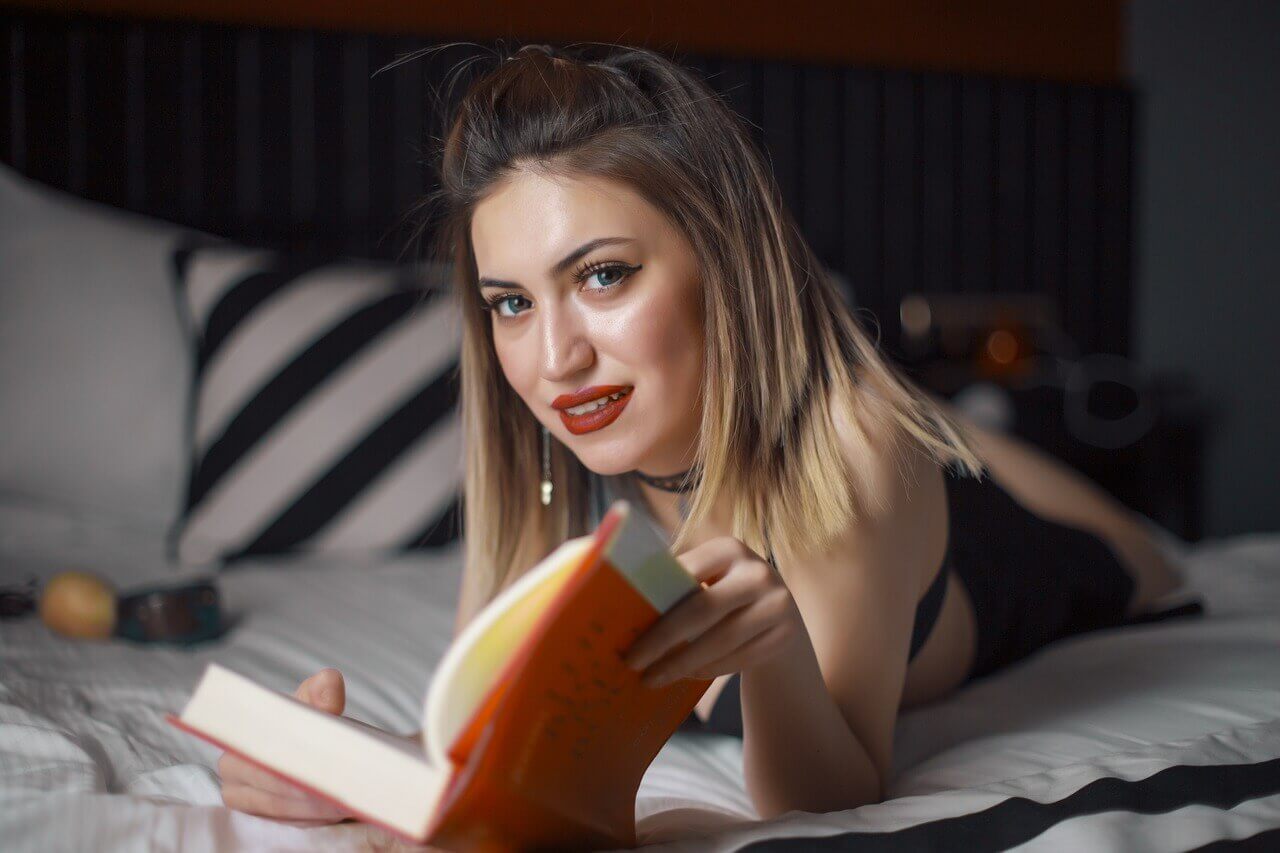 Webcamming is steadily becoming one of the most accessible forms of sex work, with thousands of users regularly live-streaming to audiences of thousands.
Starting out in the mid-90s, it soon became a popular form of entertainment and the biggest sites have around 20 million registered users.
Camming can be a fun way of earning a little bit of extra money each month. Or for those of you looking for more commitment, daily streamers can earn up to thousands of dollars per week.
What do you need to buy?
Although the majority of top-earning webcam models use external webcams, to get started, any good built-in laptop webcam will do. Then, you can use your earnings to splash out on higher quality equipment, without getting out-of-pocket from the start.
It is also a good idea to install a high-quality Virtual Private Network (VPN) to protect your location information. This helps to maximize your privacy, which is of top importance when working as a webcam model.
If you plan on a sexual performance, such as a "cum show" (the aim to achieve as many orgasms as possible in one show), then sex toys are a good bet. They can help to get the audience interested as well as offer some variety to your show.
Interactive toys such as Lovense's Lush, which is tip-activated, make for a fun way to get lots of people tipping to send you ripples of pleasure. What could be better?
Clothing wise, anything goes! You don't always need to be wearing expensive lingerie for every performance. The first few shows are all about making an impact with your personality, so make your performance fun and sexy.
Wearing "normal" clothing can even be a draw for your room as it makes you stand-out and people might even be more inclined to see what's underneath!
Choose your site
Choosing the right site is vital for finding your audience and making that all-important money. Each site has a different aesthetic, client demographics, and also varying requirements for who can model on their site.
However, all sites require their models to be at least 18 years old and able to verify this through the submission of a form of photo identification.
You should also check how the tipping/token system works, and how much of your earnings you get to keep. Some sites, such as LiveJasmin, operate on a tiered system, with those earning the most getting to keep more of their earnings. On the other hand, Chaturbate NSFW has a system of $1 per 20 tokens. This can make all the difference when starting out as a cam model.
Set-up payment information
Before you get started with streaming, it is a good idea to sort out how you will get paid. Most sites have a variety of options, so it is worth weighing up the pros and cons of each.
I personally choose to be paid in Bitcoin for maximum privacy, as it keeps the source of the money invisible, giving me greater levels of anonymity.  It is quicker and more secure than getting a cheque sent to my address and avoids the steep costs of a wire transfer.
You should also bear in mind that PayPal, GooglePay, and most other payment services do not allow the exchange of money for any form of sex work. In fact, they may cancel your account if discovered, so be cautious about accepting payments off-site.
Set your prices
Prior to starting your performance, it is important to have what you are willing to perform already decided and a price attached to each item. You can then have this menu ready to go when you perform, so clients know what to pay for.
Many sites offer the use of bots for your stream, which have templates for putting in each performance item and the corresponding price. The bot will then circulate this menu regularly in the chat which helps to remind your audience about what they can pay for and encourages greater levels of participation.
It's time to go live!
It is nice to welcome each person that comes into your room and chat to with them either through typing in the chat-box or by speaking aloud to them with your microphone enabled. This creates a friendly atmosphere and also encourages each audience member to stick around and interact with you.
If it starts off slow, don't worry! Particularly as a new webcam model, building a sizeable audience can take time and your patience will pay off in a few weeks when you have hundreds to thousands of people watching.
Promote yourself
As you work solo, learning how to promote yourself is vital for success in the webcam modeling industry.
Twitter is a great way of building a network of potential clients and promoting your livestream. Set up an account and post regularly, letting your followers know when you will next be online so they can join you.
Reach out to others in the community
As a camgirl, I often found working solo to feel isolating and so it was important to find my community online.
Speaking with fellow webcam models was great for learning about new ways to keep safe online as well as finding exciting new technologies, which I could then use in my performances.
Being in the webcam modeling community also allows for you to hear about new dangers that seem to emerge weekly, such as facial-recognition for webcam models, content thieves, as well as the effect of legislation such as FOSTA/SESTA on the lives of sex workers.
Working as a camgirl gives me freedom
I have found camming to be the perfect job for me as I have complete control over my schedule without a boss or management to deal with. I get to put on great shows from the comfort of my own bedroom with clients, many of whom I view as friends.
Starting out on cam can feel very daunting but every day I am glad I plucked up the courage to start my first broadcast and I hope you feel inspired to do so too!
Image sources: Lovense