Virtual Reality Sex Coming to a Bedroom Near You
Even our sex lives will be transformed by technology in the years to come.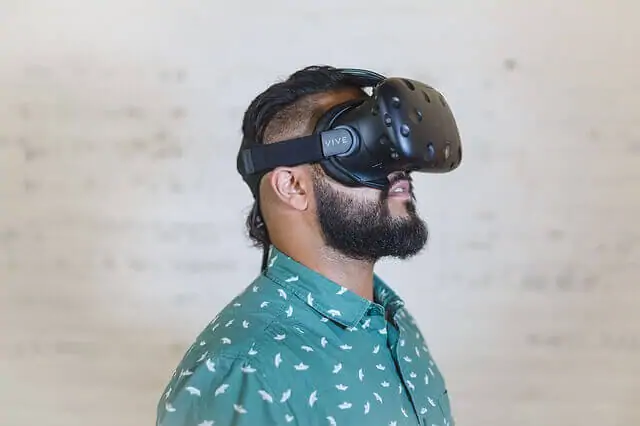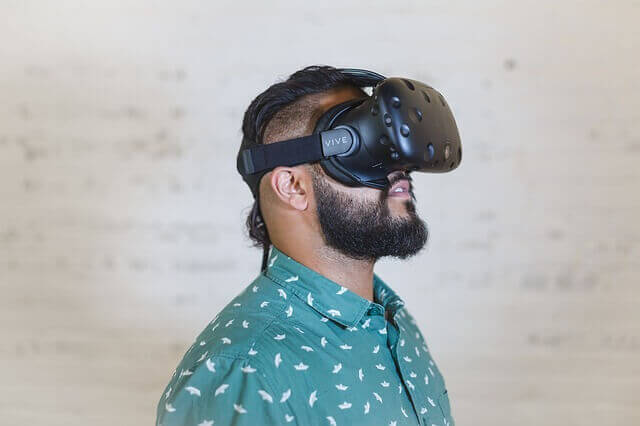 With the adoption of virtual reality in full swing, most areas of our lives will be affected by the technology in the near future. This, of course, includes your intimate experiences, which begs the question: Does virtual reality have a place in your bedroom?
A 2016 study of just over 2,600 women, conducted by a company called Natural Cycles, based in Stockholm, Sweden, suggests that 40% of survey participants felt virtual reality in the bedroom could make sex more interesting, fun, and enjoyable.
Furthermore, 63% of women surveyed said they currently use or would like to use a sex toy of one form or another. More to the point, 16% agreed they would like to try sex in virtual reality.
VR porn's growing popularity
Those aren't bad numbers at all if your business is virtual reality sex. It's also a hint that we might see virtual sex as a mainstream pastime perhaps sooner than anticipated. People seem to be becoming intrigued and receptive about using VR for sex or to realize their own sexual fantasies in a safe, pressure-free environment.
Natural Cycles co-founder Dr. Elina Berglund says, "Future technologies, like advanced wearable tech, virtual reality, intelligent sex toys and artificial skin, are becoming part of our everyday lives and redefining the way we enjoy sex."
Truer words haven't been spoken on the subject, as the rise in demand for virtual reality porn indicates. Adult tube site Pornhub reported that its virtual reality porn videos receive more than 500,000 views a day. Those are huge numbers and show that the genre's popularity is and growing.
Mike Hartman of virtual reality porn tube site VRSmash [NSFW] agrees, "We knew it was going to be a hit (VR porn), because anyone who tries it seems to love it. At least when compared to regular 2D porn that is. We've dedicated ourselves to virtual reality porn and our viewership continues to grow. The trend is forecast to continue and we expect VR to dominate the industry"
Teldildonics and VR porn
Going back to the intelligent sex toys that Dr. Berglund mentioned, these sex toys are also becoming a major factor in how people react to virtual reality porn. Teledildonics (sex toys that transmit haptic or touch sensations over a network) have become a big thing indeed. Some would even say they are on their way to becoming an industry driver for VR.
Companies like Amsterdam-based Kiiroo manufacture smart dildos and interactive strokers that mimic vaginas, both of which can be remotely controlled remotely. These touch-feedback devices react to and reproduce sensations that are input from another interactive sex toy , an app, or an encoded video. It's really the cherry on top for VR porn, as the level of immersion rises dramatically when hands are no longer required.
What is the future of sex tech in the bedroom?
Teledildonics have become supplements to virtual dating apps or virtual sex games and are rapidly gaining popularity.They are also great for couples in long-distance relationships, or those looking for some extra spice in the bedroom.
So, we've got virtual reality porn and teledildonic sex toys that can replicate the sensations of sex. What's next? Well, it's not really about what's next, but more about integration at this point. It would be easy to say that teledildonics are the sex toys of the future (and 63% of women would already have or would "want" them). But it's another to include virtual reality goggles or VR headsets into sex with your partner. Or is it?
It's all a matter of personal perspective and acceptance. Maybe there's something you would like to try in bed but aren't sure how. VR can help the experimentation, safely and without any pressure. Couples who need to liven up their sex lives could try getting together in a VR dating or sex game, or even just immerse side by side in flat out VR porn.
Virtual reality could also be used as a practice tool (probably mainly for men), which allows the viewer to be part of the action and reduces the disconnect from screen to reality. It could potentially help someone become a better lover or at least increase the excitement of a solo encounter.
Is the mainstream ready for virtual reality to invade the bedroom? Probably not yet, as just owning elaborate sex toys may get you some undeserved weird looks if your friends found out Going all out for VR sex could be the same. But as the stats suggest, people may be coming around to the idea of having sex in virtual realms.
VR sex apps and VR sex games are becoming popular, spawning their own social circles along the way. Cam shows have embraced virtual reality and teledildonics as a way to connect.Even the illicit sex trade has taken notice and a handful of virtual escort services have cropped up. A virtual reality set in every bedroom is just the next step (or giant leap).
Moving forward, society will probably become used to the idea, especially if virtual reality sex and teledildonic sex toys become so good that they are almost irresistible. It seems like a matter of time before the definition of sex as we know it changes forever.
Image source: Stock Snap