IVF Technique for 3-Parent Babies May Soon See Human Trials
New process could end inherited genetic disorders.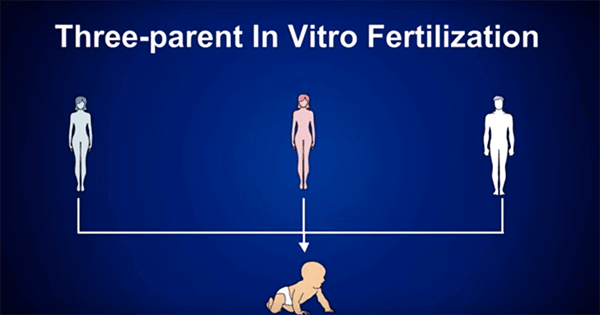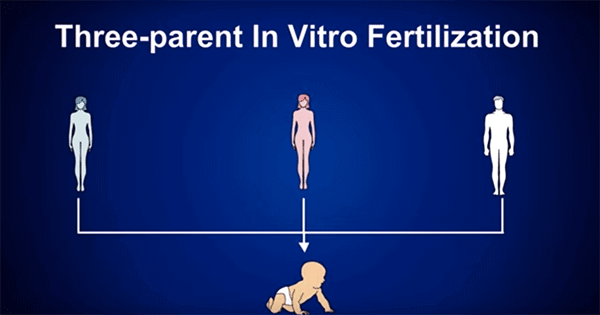 Researchers at Newcastle University in the United Kingdom have achieved an important step for an in vitro fertilization (IVF) method involving three people.
As recently reported, the country opened the door to this form of conception by legalizing new types of IVF experimentation in a groundbreaking legal decision. Spearheaded by Lord Howe, an amendment to the 2008 Human Fertilisation and Embryology Act allows scientists to investigate novel IVF techniques with the goal to understand and even prevent inherited genetic disorders.
Theoretically simple
While others have explained the procedure before, it's worth going over the basics one more time. In essence, the new IVF technique would swap out a mother's mitochondrial DNA (parent #1) with those of a donor's egg (parent #2), then this new hybrid egg is fertilized with sperm (parent #3).
This method is appealing to some because genetic disorders can be passed down from a mother's mitochondrial DNA. Women diagnosed with a potential mitochondrial genetic illness would have a way of giving birth to completely healthy children. Without this option, the only recourse would be to either choose not to have children or play the odds.
Chief Medical Officer for England Dame Sally Davies said, "It would give these women their own children and these families hope, and I believe this is right."
Practically challenging
While the process may appear simple, making it a reality hasn't been without hurdles.
In 2010, Newcastle University's Wellcome Trust Centre for Mitochondrial Disease was able to demonstrate the validity of the process—but only as a proof of concept because the test was performed on eggs that had been discarded from other IVF treatments.
Success within sight
This month, however, the Newcastle University team, headed by Professor of Neurology Doug Turnbull, announced that they had successfully executed the procedure with healthy donor and recipient eggs 200 times.
Speaking to New Scientist, Professor Turnbull said, "We can't say any procedure is 100% safe… we have to move along respectfully and appropriately."
Recognizing that there is still much work to do, Turnbull remains enthusiastic about the three-parent IVF technique and its potential for aiding those who would otherwise not be able to have healthy children."We are working as hard as possible to make this available to patients," he said.
If all goes well, the UK Human Fertilisation and Embryology Authority could soon be granting permission for Turnbull and his Newcastle University research team to use their remarkable new IVF technique with the very first parental trio.
Image source: RichochetScience