SXSW Roundtable to Explore the Future of Sex Tech and How It's Changing Sexuality
Esteemed panel to discuss the new era of human eroticism.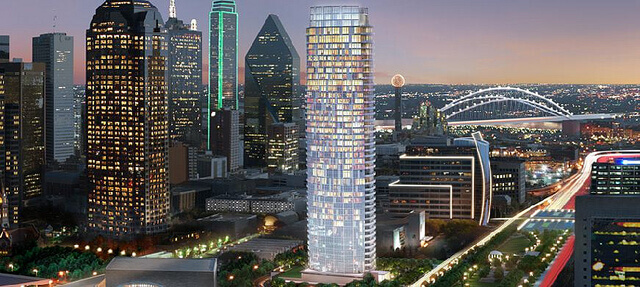 South By Southwest (SXSW) will get a taste of the future of sex with a roundtable discussion on "Sex Tech: A New Dimension of Human Sexuality" taking place on Saturday, March 19.
The annual cavalcade of conferences and festivals—taking place in Austin, Texas—showcases the best in entertainment, emerging technologies, and new media, presenting a slew of networking opportunities for the new era of entrepreneurs. Now it is the turn of sex tech to take center stage.
A panel of experts will be on hand to discuss whether sex tech has the ability to promote healthier sexual practices, how the growth and proliferation of sex tech will impact human relationships, the business opportunities presented by the industry, and how it can teach us about diversity.
The panel includes Todd Glider, CEO of BaDoinkVR [NSFW], sexuality educators Karen Rayne and Shirley Jefferson, couples therapist Heather McPherson, and is moderated by Julie Gillis, producer of the Bedpost Confessions podcast.
The gradual assimilation of technology into our sex lives is beginning to bleed from the trade and into mainstream discussion. SXSW provides the perfect platform to bring sex tech to a wider audience.
"Where sexual progressivism is concerned, technology can claim many victories: sex ed and contraception are just a couple," said Glider, speaking exclusively to Future of Sex.
"Virtual reality has the potential to run its share of victory laps. At BaDoinkVR right now, we use virtual reality to transport people to a place where their fantasies become reality, where the experience is immediately erotic and lastingly empathetic.
In the near future, we and others will develop fresh applications to help men and women around the world embrace a sex-positive lifestyle."
BaDoinkVR will also be providing a product demonstration of its virtual reality adult entertainment for those in attendance.
The roundtable takes place at the Omni Austin Hotel at Southpark. For more information check out the event page. You wouldn't want to miss out on the future of sex, would you?
Image source: skys the limit2