Bringing Sexy Back: How to Introduce Sex Tech into the Bedroom
Your starter guide to adding high-tech toys to your erotic playtimes.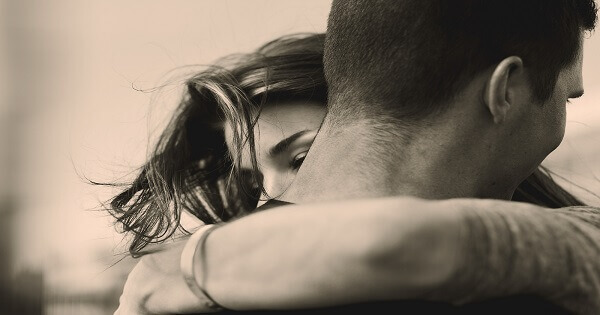 It's a brave new world out there. While Aldous Huxley's 1932 novel of the same name taught us that too much of a good thing can summarily be turned against you, the brave new world of sex tech doesn't have to come with such a stark lesson in morality.
Indeed, as both innovation within and coverage of the industry grows exponentially, it's only natural that people want to get involved and be part of what everyone is talking about. There's nothing wrong with opening your minds—and legs!—to new ideas.
But the brave new world is also a bustling, vibrant marketplace. Purchasing sex tech, using sex tech, even the mere act of talking about sex tech can be a minefield for a great number of people.
Where to begin? What to choose? How to even bring it up in conversation? Relax! Future of Sex is here to give you a few pointers on how to get sex tech involved in both the discussion and the bedroom.
Defining sex tech
The pen will always be mightier than the sword and for many, semantics are a key issue. Type "sex tech" into a search engine, and you'll be hurtled deep into a cavern of information; blinking lights, mechanics, and technology you might not have known was even available yet.
When we mention "sex tech" do we mean toys? Virtual reality? Haptics? The definitions are broad and opinion could vary wildly from entrepreneur to customer to journalist.
"Personally I include everything that has to do with technology and our intimate lives," says Emma McGowan, editor of the sex tech site Kink&Code, speaking to Future of Sex.
"That goes from standard sex toys to online pornography to the whole new world of porn that's opening up with erotic virtual reality experiences to dating apps."
Ultimately it all depends on the individual and couples. Some may not see dating and hookup apps as sex tech, while others may have their own ideas as to what it comprises. The variety of sex tech is one of its greatest characteristics, but for those of you looking to become ensconced in that world, it's best to know where your tastes lie and which end of the market you'd like to pursue.
Careless whispers and sweet nothings
Sometimes there is nothing more awkward or unwanted than a casual conversation about sex. The lack of discussion about sex and sexuality, likes and dislikes, is cause for concern for a great number of commentators. Make Love Not Porn founder Cindy Gallop views it as a social taboo that once broken could change everything.
There's no shame in being reticent to bring up sex in conversation, even with a long-term partner. It's a multi-faceted, wildly variable conversation that can open as many doors as it closes. Patience is a virtue, particularly when it comes to sex and self-expression.
So what is the best way to approach and initiate the "let's bring some toys into the bedroom" conversation? Keep it cool, calm, and complimentary, according to Emma McGowan.
"I think that any time you're introducing something new to your sex life, regardless of how technical it is, it's best to treat it like something awesome that you and your partner get to do together, rather than acting like it's some big scary thing."
Why not start the conversation with some reassuring and complimentary words? Opening a dialogue that brims with positivity—praising your sex life, commending them for being so open to new things or just generally being gorgeous—is a surefire way to smooth the runway for a happy landing.
Heck, why not give them old tried-and-tested "Good News Sandwich"? Tell them how much you enjoy your sex life together, then slide in your angle about trying something new from the realm of sex tech. Finish by telling them that you love their sense of adventure and willingness to try new things. It's almost foolproof!
"Hopefully your partner will be into the idea of trying something new, but even if their immediate reaction is revulsion, they might come around after they've had some time to think about it," says McGowan.
"Our brains are wired to avoid danger and new things and experiences often register as 'dangerous' until we've had time to properly process them."
Under starter's orders
It's all well and good plucking up the courage to have these very personal and intimate conversations, but when it comes to the crunch what kind of sex tech are you going to go for?
"I suggest starting with a more standard sex toy that's not connected to an app or a computer," advises McGowan.
"Start there, see if you like it, and then do a little exploring to see what else is out there. Sex tech—like any and all sex toys—is very personal and what works for others might not work for you."
Newcomers—no pun intended—to the sex tech scene might well be tempted by McGowan's advice and experience.
A quality toy for both individuals and couples is the Minna Limon. Coming with a non-threatening shape that won't overawe or frighten a user, the Limon is quite literally a "hands-on" piece of kit. The toy's vibrations get stronger or weaker based on how hard you squeeze.
Such are the joys of the technology age. The Limon can also "remember" squeeze patterns, which makes it a little more high tech than your average toy.
Sex tech apps such as Desire will appeal to first-timers who may be put off by the more advanced designs and practicalities of the We-Vibe Collection or the more outlandish sex tech products such as CamSoda's proposed OhRoma device.
Don't be afraid to take the leap
Fear of the new and unknown is understandable, but we must not forget that the future of sex is a revolutionary future. Sex tech—be it apps, toys, games, or anything else—is designed primarily to bring people together physically, sexually, emotionally, and spiritually.
But what's good for the goose isn't always good for the gander, and the range of products, innovations, and ideas available will provide ample room for fun and discovery for those of you willing to embrace sex tech and the future of sex.
Image sources: Timothy Brown, Amanda Bowman, Christian Gonzalez