NOTE: We have compiled these links for your interest. All go to sites with explicit content. We make no assurances and take no responsibility for the content or practices of any site you visit beyond this website—that is entirely your adventure!
VR porn sites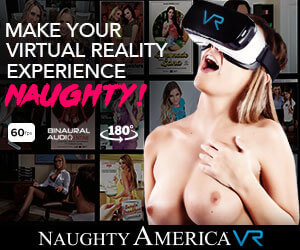 NaughtyAmericaVR doesn't disappoint with its premium selection of 4K videos. Big-name female porn stars willing to do whatever it takes to please on camera. The award-winning porn company features nearly 50 sexy adult performers you can pick from to enjoy in interactive scenes.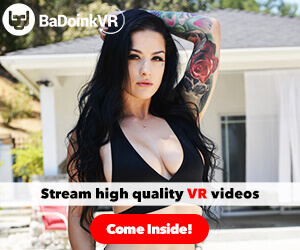 Award-winning VR porn site BaDoinkVR features dozens of virtual reality videos with super hot babes. Immerse yourself into the sizzling sex scenes. Feel the action by pairing the XXX videos with Kiiroo's interactive male sex sleeve, the Oynx. New members in the U.S. are eligible for a free cardboard VR headset when signing up. For $1, you can access a 2-day trial.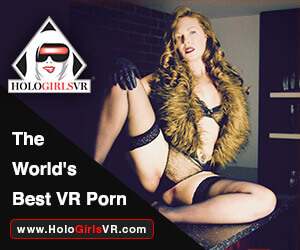 HoloGirlsVR's roster of porn stars includes Joanna Angel, Riley Reid, and Abella Danger. Between virtual reality orgies with groups of horny, hot women and one-on-one girlfriend experience videos, this site offers incredible selection tailored toward a range of erotic tastes. New subscribers will also receive a plastic VR BOX 2 headset.
WankzVR takes XXX videos to the next level with its mouth-watering selection of sexy porn stars. These ladies are waiting to give you an intimate and immersive experience. Its roster of hotties specialize in anal, lesbian sex, threesomes, and hardcore sex.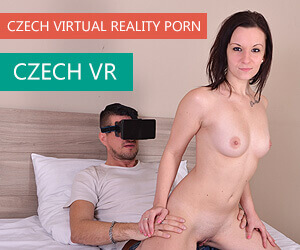 If Eastern European girls make you hot, check out CzechVR's collection of 60+ virtual reality porn videos. Its VR skin flicks feature 180-degree perspectives, binaural sound, and 3D moving video. Its full library features more than 350 gorgeous and exotic women. Releasing new VR porn videos each week, this racy site is sure to satisfy.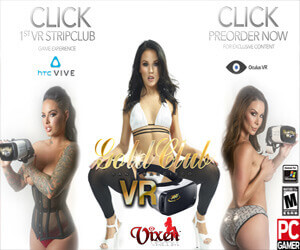 VixenVR features stunning virtual reality babes living out your wildest fantasies. The VR porn site has also released an interactive game called Temptation Towers. The sky's the limit as folks explore this tumultuous tower consisting of racy rooms and audacious apartments filled with passionate playthings.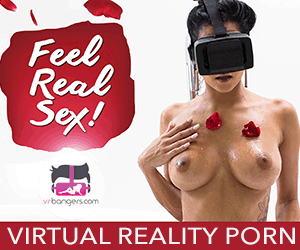 VR Bangers puts viewers right into its scenes. With its videos shot with binaural sound and in 4K HD, you will feel like you are right there with its roster of babes who want to screw you senseless. A bonus is members can choose between two types of free VR headsets when they subscribe.
<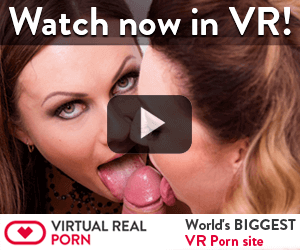 VirtualRealPorn's VR porn videos support interactive male and female sex toys from Lovense and Kiiroo. So you can feel the unfolding action in real time and become a true participant. With more than 100 XXX videos to choose from, and new ones being released each week, this site is a great option for the sexually adventurous.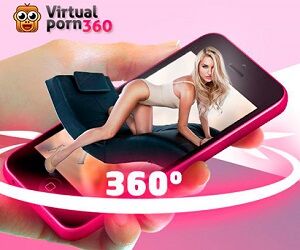 As the name suggests, VirtualPorn360 is an adult sex site offering 360-degree virtual reality videos in high definition. It features dozens of videos, releasing between two and five new ones each week, designed to satisfy fans of blowjobs, big breasts, and rough sex.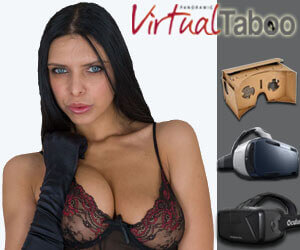 VirtualTaboo's 180-degree VR porn productions feature the hottest women. They've designed their videos so you feel like you are right there, having sex with the finest and horniest girls on the web.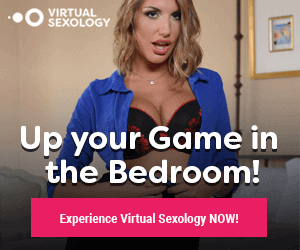 Virtual Sexology is a self-help program created by BaDoinkVR that dovetails adult entertainment and sex education. Guided by a licensed sex therapist, and featuring the hottest adult stars, Virtual Sexology leverages the immersive power of virtual reality to deliver a fresh, interactive experience aimed at making women and men better, more attentive lovers.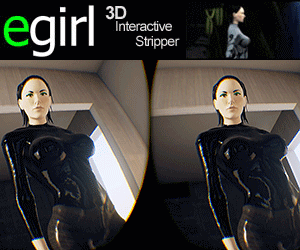 Egirl VR brings the world-class interactive babe Alys to your PC in the most advanced 3D virtual reality sex simulation available. Egirl is a gateway to virtual escorts. Through a question and answer interface, the escort finds out what the user likes and doesn't, and then accommodates those desires. Control extends even further, as the user can manipulate the "camera" around the girl to get just the right view.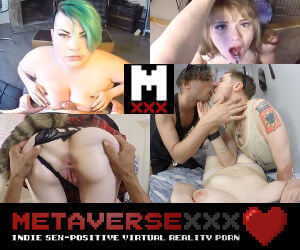 Indie VR porn site MetaverseXXX touts itself as sex positive. It definitely stands out with its diverse range of adult content. The site hosts nearly 100 virtual reality porn videos listed under several categories such as female POV, male POV, Kink, Trans, Men, and Straight.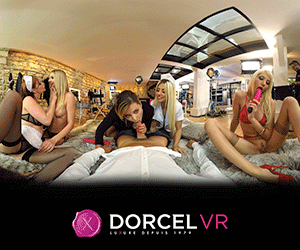 If you've been dreaming of having an orgy with pliable and horny French women, it's time to visit DorcelVR. Enjoy a sexy maid, a hot and horny nurse, and sizzling girl-on-girl action as a team of babes take turns satisfying your manly needs.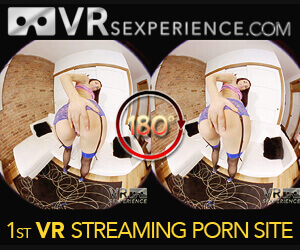 VR Sexperience is bound to get you off with its library of over 40 immersive sex videos. This VR porn site caters to a variety of sexual fantasies and desires, including girl-on-girl content, domination/submission storylines, and full-fledged casting party shoots. People who pay using Verotel will also get a free VR headset.
Lovense interactive sex toys synch with VR porn, giving a whole new level of immersion to the virtual reality sex videos offered by site VirtualRealPorn—a site that's also giving away free VR headsets to people who pay through Verotel.
What are you waiting for? Try the new VR cam girls service Peep 360! Interact with the hottest babes—live and in virtual reality. This site offers 360-degree live cam chat experiences with voice communication. Whether you have a lower-end Cardboard headset or higher-tech device like an Oculus Rift, Peep 360 has got you covered!
Kink and fetish lovers must check out KinkVR and its titillating selection of BDSM VR porn videos. Right now while the virtual reality site is in beta, you can watch racy scenes of VR submission for free.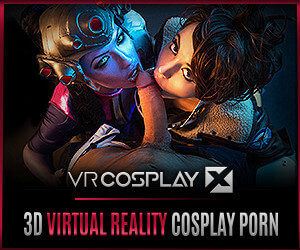 Enter the world of VR cosplay porn, and face off against legendary damsels from best-selling games, comics and films. They're hot, horny and dressed to kill. Start undressing Cosplay girls today. Subscribe and grab new and exclusive hardcore video DLC every single week. Every 4K video is in immersive stereoscopic 3D. Don't just watch the action. Be the action.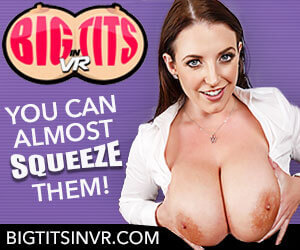 Love big tits? Giant jugs? Huge beautiful breasts? Top porn site Naughty America has launched VR porn site BigTitsinVR just for you. Lovely, lickable knockers will appear right before your eyes, like they are really there in front of you. This hot immersive site features babes like Angela White, Sheridan Love, and Natasha Nice.